Schools and Community
Schools and Community Programme
Thanet Wanderers RUFC's aim is to welcome, engage and involve as many members of our local schools and community as possible, this can be as Players, Supporters, Volunteers or Visitors. We want to make everyone feel welcome and to feel involved in shaping the present and the future of our wonderful club.
This 'aim' has been endorsed and supported by our main club sponsors, London Array and Miles and Barr, who have not only increased their sponsorship of Thanet Wanderers, but have also further invested and committed to our 'Schools and Community Programme' for an initial period of three-years, running from 2018-2021, they have truly demonstrated their desire to assist us in involving our community and working with our local school children.
In addition to the support of our main club sponsors, the tireless fundraising efforts of the Paul Keohane Sports Fund have been truly spectacular and has allowed us to match and exceed our original plans and the commitments to our local schools and community. The uptake from local schools and community has been amazing and our programme has already surpassed the original three year plan, by the end of year one!
When we started to plan the 'formal approach' to tackling our aims, every sentence included rugby, rugby and rugby. After two years of planning, delivering, learning and further planning it is now very hard to construct a sentence without the use of the words attitude (values), effort, inspiration, opportunity and up-growth (development). . . Our programme has evolved!
Please take some time to look at the above links and support those who support our club in anyway you can, this programme will really make a difference to our community.
Schools Programme
Within the Schools Programme we aim to support all of our local schools (Primary and Secondary) by providing in-curriculum coaching, lunch clubs and after-school rugby clubs.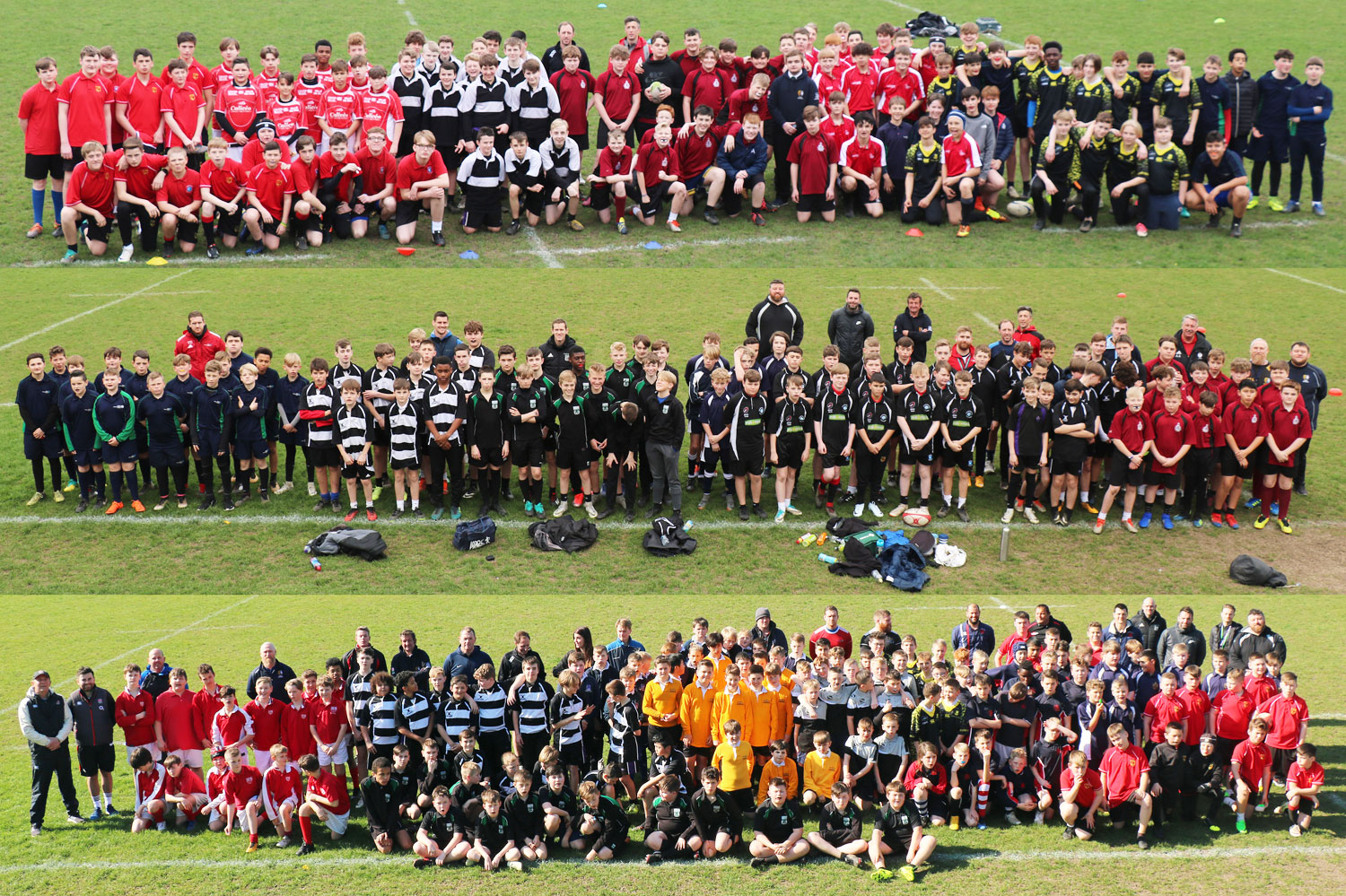 We look to provide coaches, equipment, kit, facilities and anything else necessary to provide Rugby to our local school children. Our offerings are either funded or part-funded due to the support of our partners, sponsors, supporters and fundraisers.
Whilst coaching the children of our local schools, we aim to demonstrate and instil our core values; Teamwork, Respect, Enjoyment, Discipline & Sportsmanship - more details. These values will aid our children in the Social, Education, Sporting and future Working areas of their lives.
We aim to share details of opportunities and development pathways, sporting & working, to our school children and back up these opportunities with local and national role models.
Our schools programme is also supported and recognised by the RFU, CBRE All Schools Programme and Kent County RFU.
Coaching is delivered by a 'Thanet Wanderers and Total Sports Coaching (TSC) partnership', where we are lucky to have access to a full-time Schools Programme Coach, 3 RFU All School Qualified Coaches, RFU Regional Develop Officers and many Thanet Wanderer age group coaches who will regularly put in guest appearances.
We aim to develop and grow our partnership with TSC and expand our coaching team. We will offer RFU Continual Professional Developments (CPD) as part of our reward for willing volunteers, also to the local school teachers and to sixth form students who wish to become Rugby Ambassadors within our programme.
Overall we want our School Children to be the best that they can be, our core values will help this, our community can only benefit from this.
Community Programme
As above, Thanet Wanderer's aim is to welcome and involve as many members of our local community as possible, we want to make everyone feel welcome and to feel that they can be involved in shaping the present and the future of our wonderful club.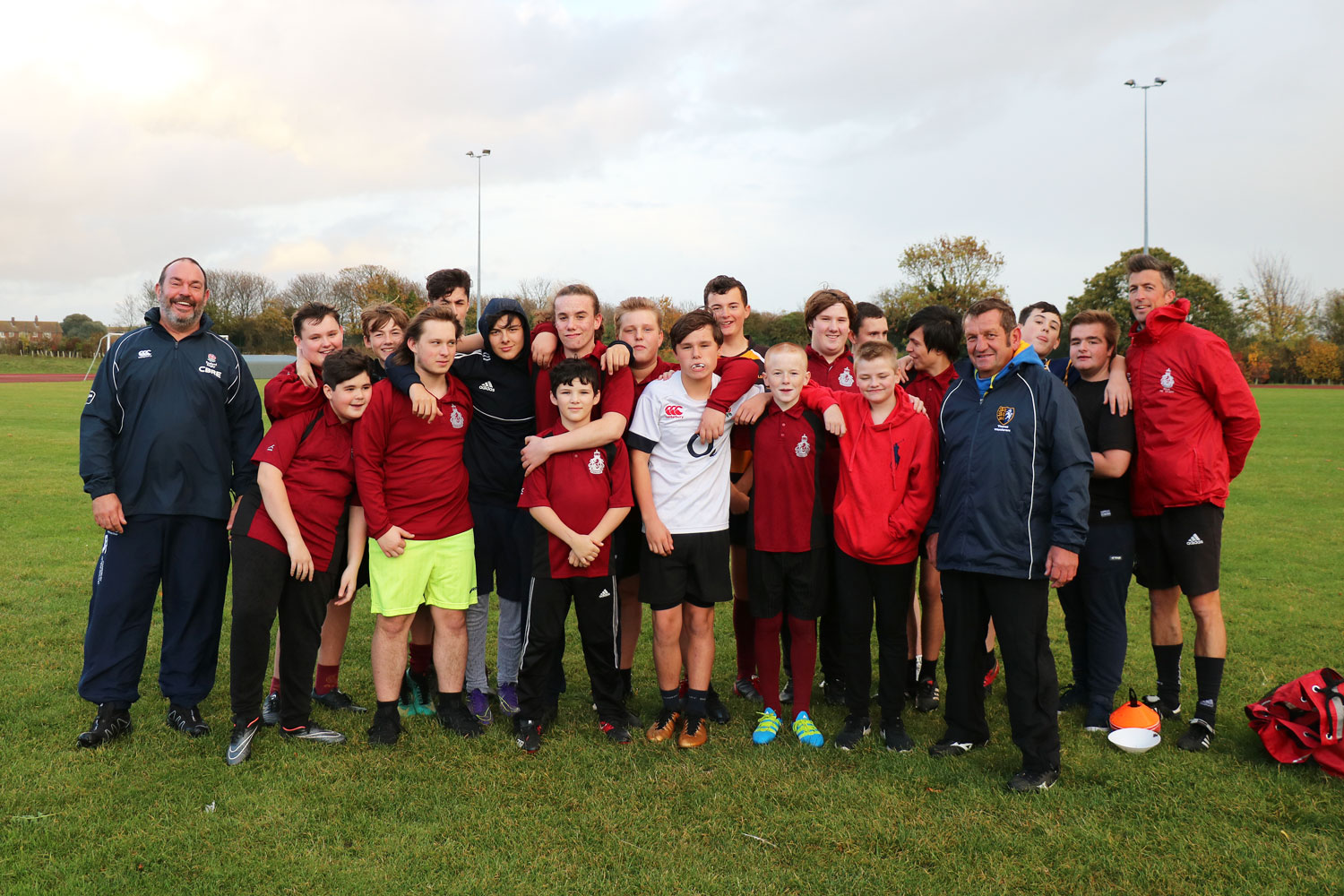 Each year we run a Community Day to welcome our community into our club to see our club playing rugby, training and having fun doing what we do. However, in reality, we do this most Saturdays and Sundays throughout the season! We want you to come and be part of this.
Throughout our three-year plan we aim to engage as many elements of our community as possible, and we're open to ideas and help!
Please keep reading our main website for details of events and please support these, if you can. Please come and watch our teams play and train on Saturdays and Sundays and please contact us if you have suggestions on engaging our community or just want to help.