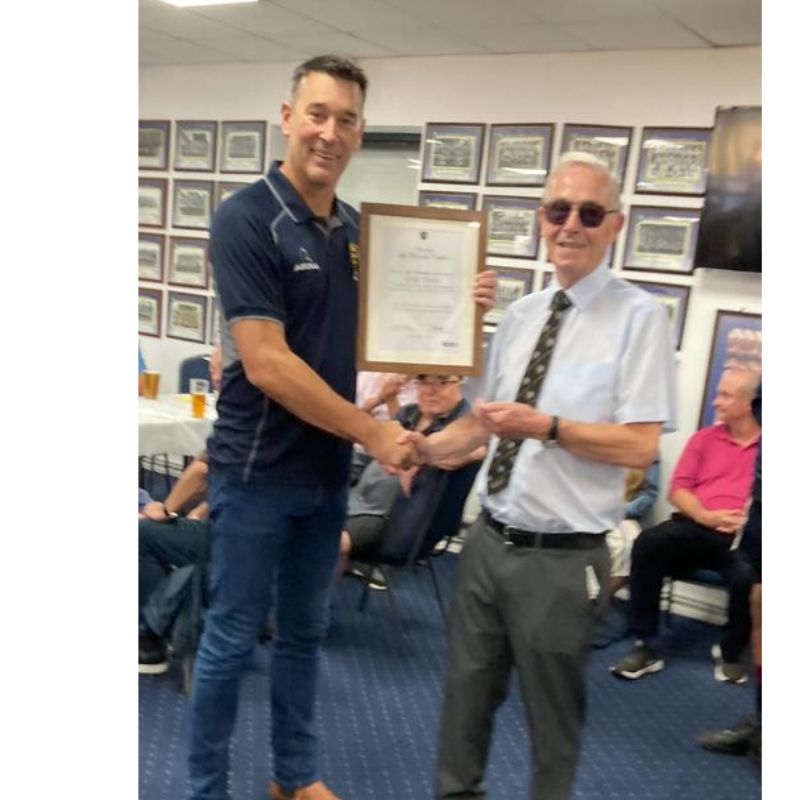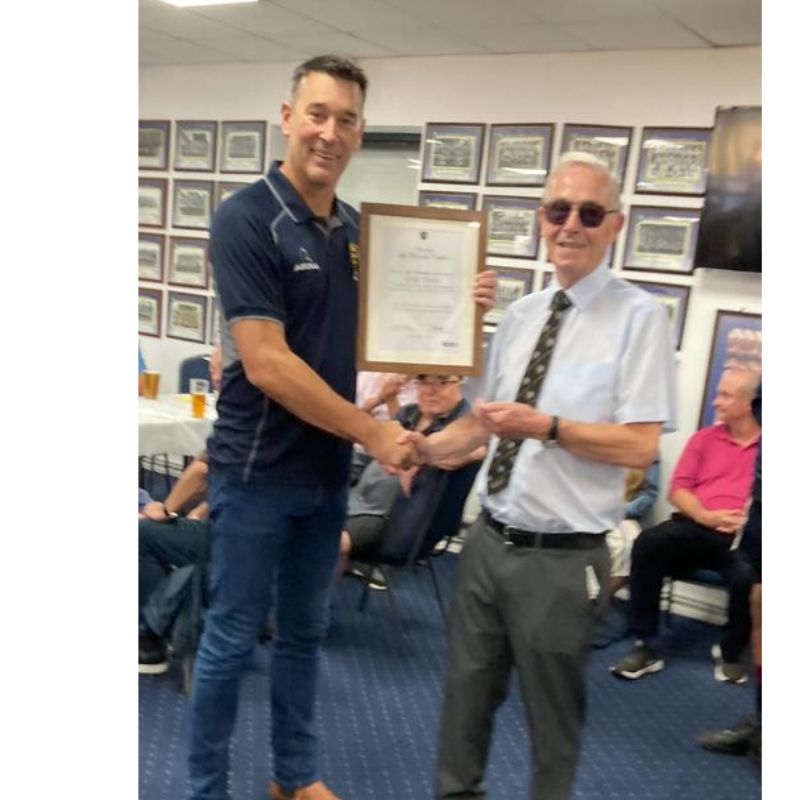 At Thanet Wanderers recent AGM, Club President, Colin Whiteley, proposed that the honour of Honorary Life Membership be conferred on Mike Pond and the proposal was unanimously agreed.
On Saturday 18th September, Mike received his certificate and a bottle of Barolo of the 2013 vintage from the President, the year his Colts were doing great things on the pitch.
Mike learnt his rugby at Dane Court G.S. and with Thanet Wanderers Colts and played for sixteen years in the Wanderers first XV. He made his debut when Colin Brown was the captain in 1984 and was only forced out by injury, in the 2000 season, when he was captain. In his long career, he played against Doncaster at Twickenham and played in London One after the promotion that season.
He then turned to coaching and took a side, which included his son Cameron, to wins in the RFU plate as U17s and the National Colts Cup as U18s at Bedford in the 2013/14 season, creating a great squad with a supportive spirit. At a senior level, he then led the 2s whose boast was "Two's never lose." Perhaps that was not always statistically correct but there was also a great team spirit in that side. He is now in his third campaign leading the First XV coaching team, it hasn't been easy but he has fostered the same great Wanderers' spirit that has been apparent at training and in the opening to the season.
Away from the pitch, he is a valued club sponsor through his company, the Denture Clinic, and within the last year has won a significant battle against cancer. He's even spent two years as social secretary and then had a further spell on the Club's Committee as Director of Rugby. Above all, Mike is a great ambassador for Thanet Wanderers, showing respect to both referees and opponents alike.
23 September 2021