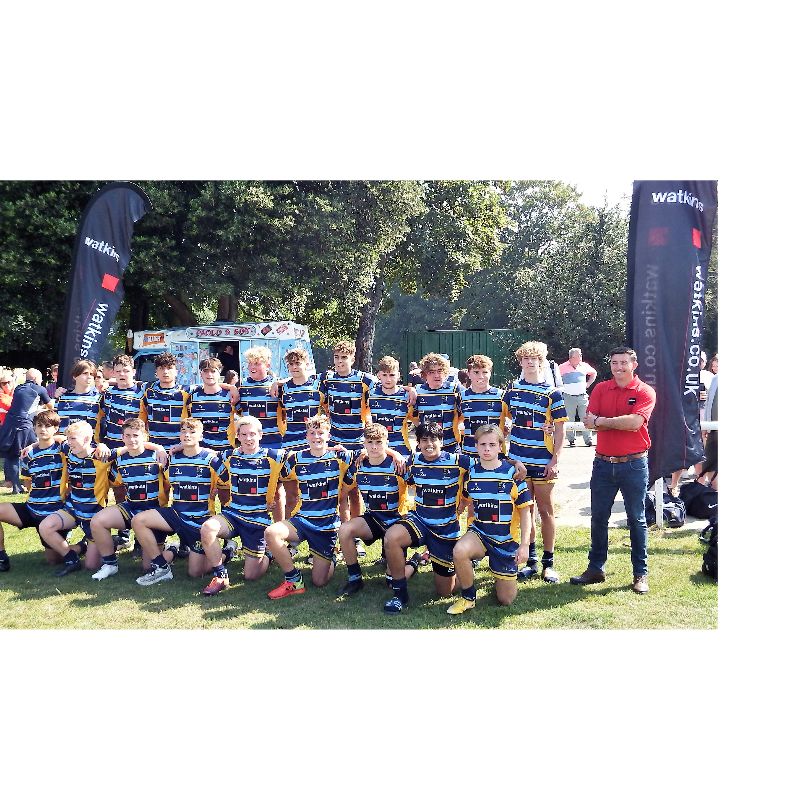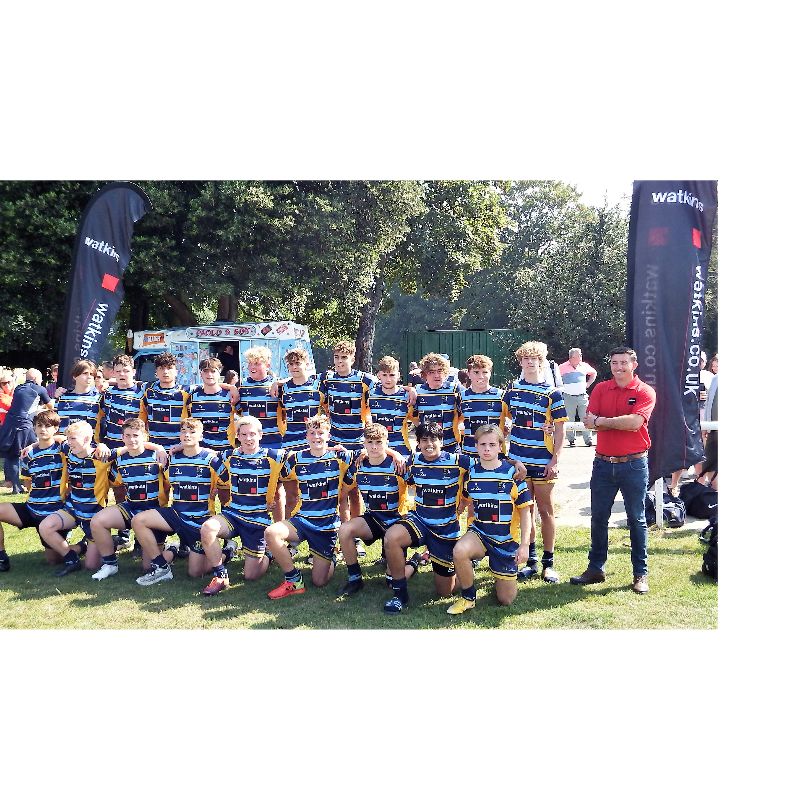 The day marked the official return to rugby for Wanderers minis and junior and was also notable for the introduction to club members of the new major sponsor for the junior, girls and schools programme C WATKINS PLUMBING LTD.
The plumbing business was first established by Clifford Watkins in 1962 where he was soon joined by his son Wyn who played for Thanet Wanderers and is remembered there as a good scrum-half. Wyn took over the reins of the business in the 1970s and under his astute leadership, Watkins grew to be a national force as a leading building services contractor in the South East. Watkins Ltd is committed to engaging with their neighbours, communities, suppliers, society and the environment based on mutual respect and cooperation. The three years sponsorship agreement with Thanet Wanderers Ltd links two concerns who both share the belief in Community as a force for good.
The Director of Group Services, Marc Harris, for Watkins, was there to receive one of the new junior playing shirts bearing the Watkins Logo which will appear on all junior playing shirts. A set got the first airing when worn by the Wanderers U16s during an excellent demonstration match against the U17s side and very smart it looked too. Younger warriors were more concerned with filling their goody bags, kindly supplied by sponsors London Array, with many items from them and Watkins whilst the stand for first-team sponsor Miles and Barr, was laden with goodies among which the inflatable beach ball seemed especially popular. Many thanks to them all for their gifts for the youngsters and their time handing them out. First team manager and newly appointed Club Trustee, Michelle Mclean, was on a nearby stand doing a good trade in club leisurewear. Thanks to her and all volunteers who ran the activities during the morning which included three first-teamers, Jimmy Green, Marius Thompson and team captain Sam Taylor, who, with the assistance of Bill Wallace, had run the Whole Club warm-up to start things rolling first thing in the morning.
There are too many volunteers to list individually, thanks to them all with special mention for Geoff Redmond, Tom Carlier and John Keohane of the Paul Keohane sports fund whose help in organising the event was of immense help to Peter Ruranski who masterminded the morning. Thank you to Kelly and the clubhouse team but above all thank you to the coaches and the young players without whom their efforts would have been in vain.
The picture shows Thanet Wanderers U16s in their new playing strip with Watkins Director of Group Services, Marc Harris.
Full album of the morning is on https://1drv.ms/a/s!AizVNoCUmzynmwbGX6OTys2JuJ8Q
08 September 2021