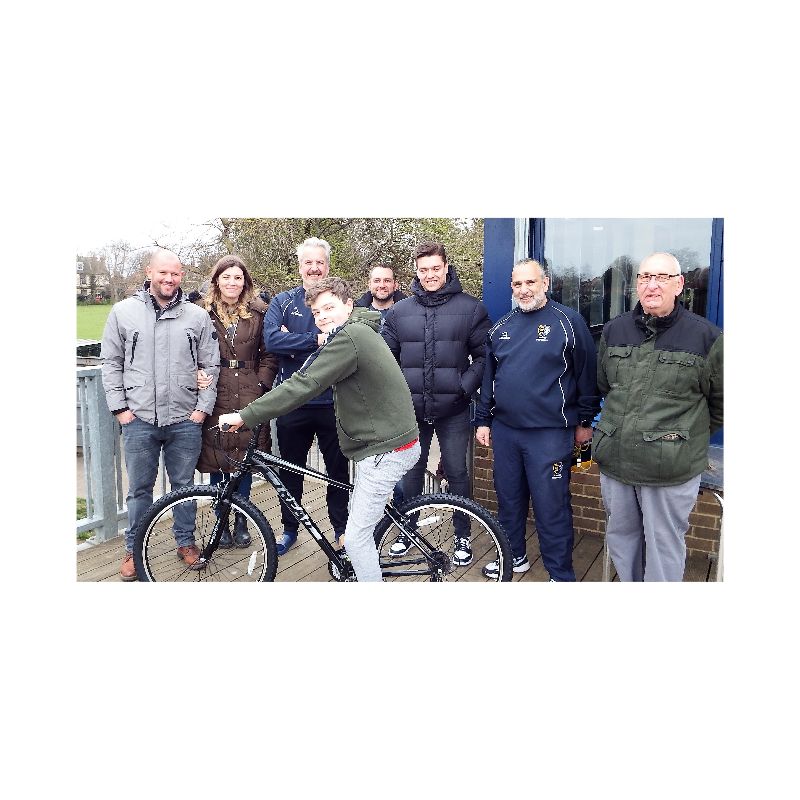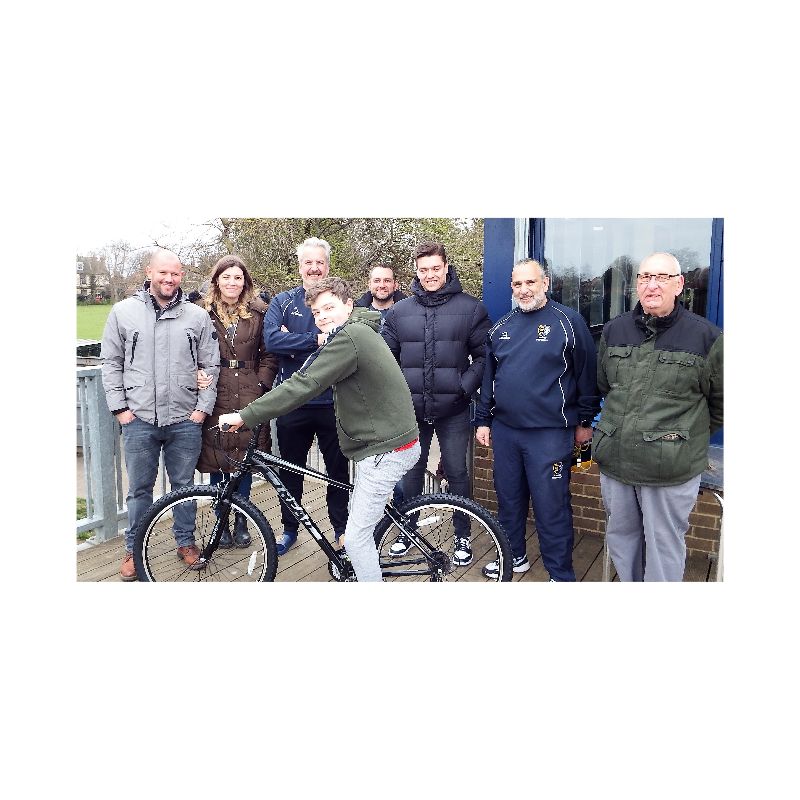 A Thanet Wanderers sponsor, The Bike Shed of 71 Canterbury Rd at Westbrook https://www.thebikeshedkent.co.uk has made a very generous donation.
When Matt Wakefield, the Head of PE at St Georges School Broadstairs first approached the Wanderers to see if the club could help a local teenager obtain a bike to help him fully regain fitness after cancer treatment, the Bike Shed offered a donation and also volunteered to source a suitable bike. Matt has been assisting Ellis, a pupil at Dane Court GS, as he battled to get back to full fitness so that he can take part, with other family members, in the 25Km sixteen bridges walk in London in September that raises funds for Clic Sargent. The charity, which helps children and their families affected by cancer, had helped Ellis' family in many ways during the many months the brave youngster underwent lengthy chemotherapy treatment in his struggle with bone cancer and an attack of Covid-19 too.
The great news is that the Bike Shed decided to donate a bike free of charge and on Easter Sunday morning at the Club, Matt and Ellis' family were there to see him receive his super new bike from Club Chairman Chris Panteli supported by The Club's Marketing Director Andy Bull, Head of Sponsorship Peter Ruranski and Club Captain Sam Taylor.
If you would like to help this determined young man and his lovely family reach their targets on the sponsored walk, in aid of Clic Sargent, then please have a look at the link below and donate.
13 April 2021