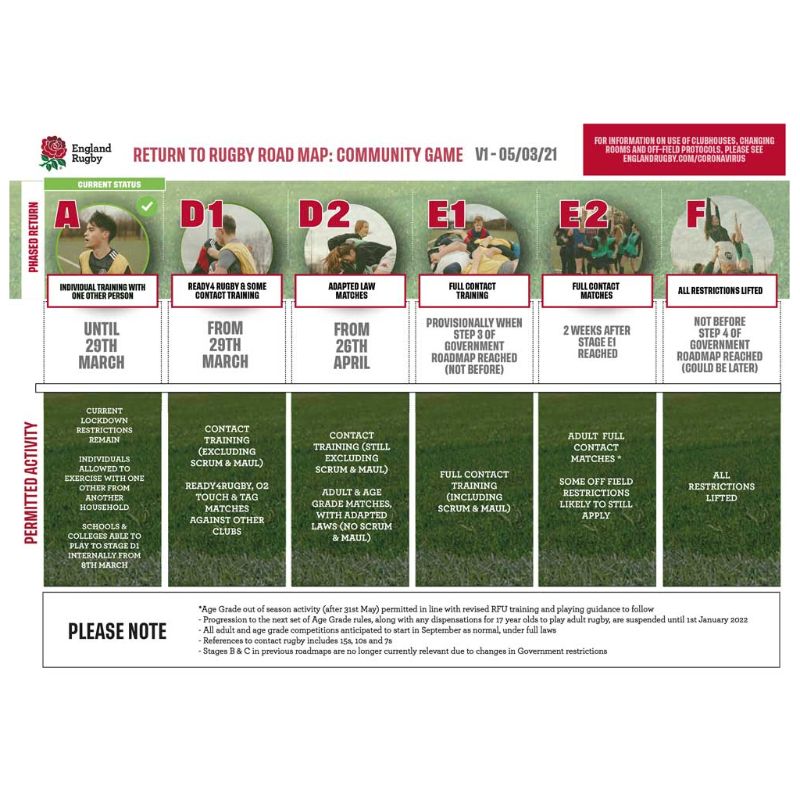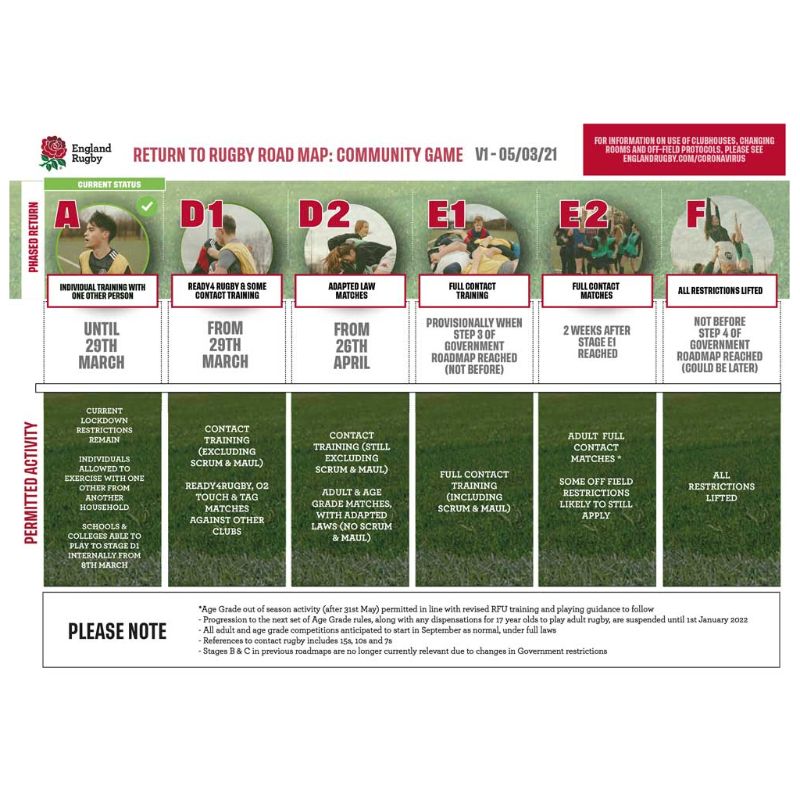 Following the government's announcement that organised outdoor sport can resume from Monday 29 March, the RFU has published a new Return to Community Rugby Roadmap.
Training To Restart
Senior rugby rugby training restarts at 7pm on Wednesday 31st March .Mini/Junior training restarts on Sunday 4th April.
The First Game Back
The first game back has already been scheduled with Ian Lodge's U18s taking on their counterparts from Sevenoaks RFC at St Peter's on Sunday 2nd May 2021 with an expected 1100 KO. This game will be played under the RFU's Amended Laws which reduces face-to-face contact with amended laws around the scrum, tackle and lineout.
19 March 2021