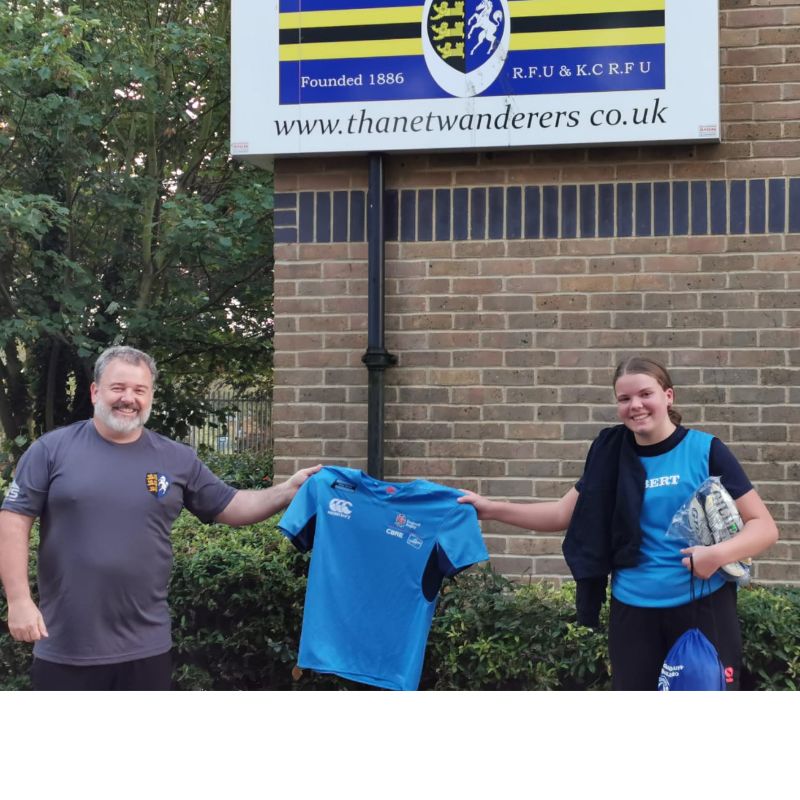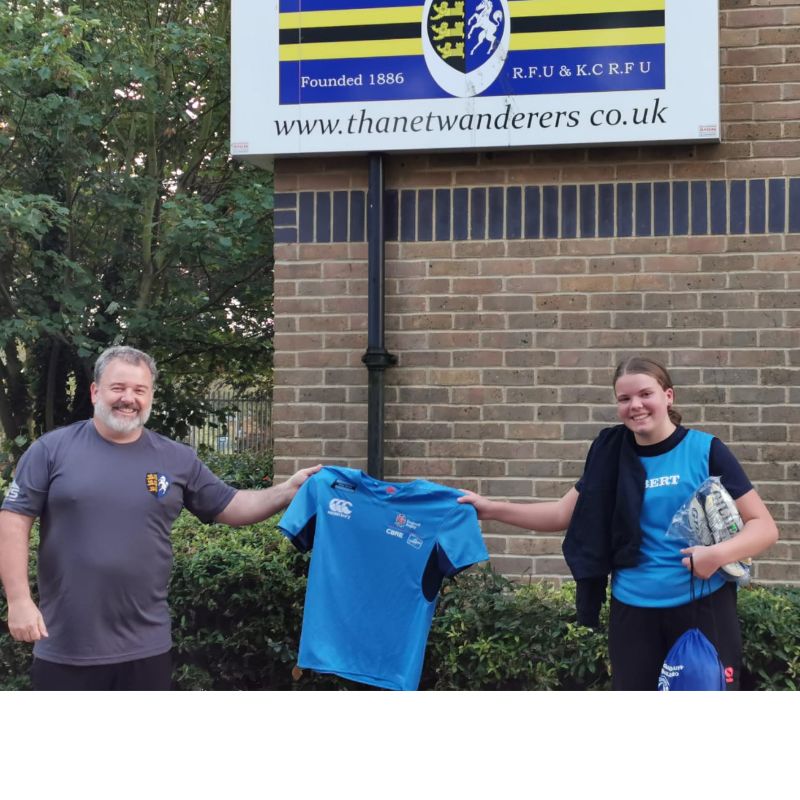 Congratulations to our three deserving winners of the Thanet Wanderers Egg Chase Competition.
Visitors to the website were asked to contribute their opinions on comments from leading lights in the sport; with Kloe
Parker's response to rugby's core values of teamwork, respect, enjoyment, discipline and sportsmanship being picked by the CEO of the RFU, Bill Sweeney.
Archie Hussey, and Reece Merrifield were also recognised for their excellent contributions; each winner (pictured with
Matthew Hayden from the TWRUFC Schools and Community Programme) received training shirts, hoodies, training balls and much more thanks to our generous sponsors at The Paul Keohane Sports Fund, Miles and Barr, London Array and BroadBiz Web Services.
Dane Court Grammar School were awarded a set of 20 pairs of rugby shorts and socks, provided by Akuma Sports. and St George's Primary School were awarded a set of training balls provided by Roe Timber Frame.
Watch this space for new Egg Chase videos and competitions
06 October 2020