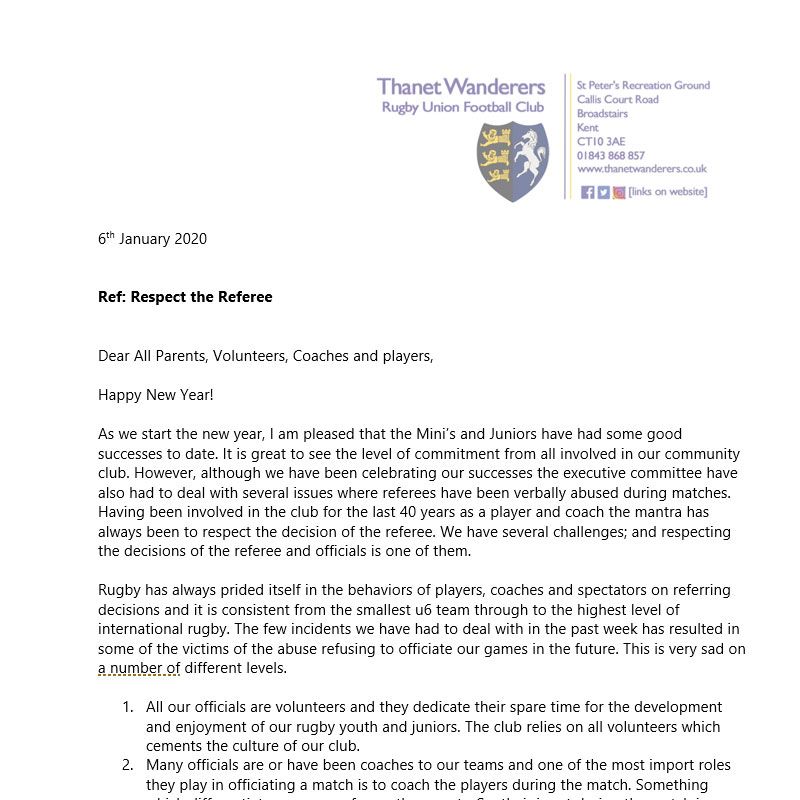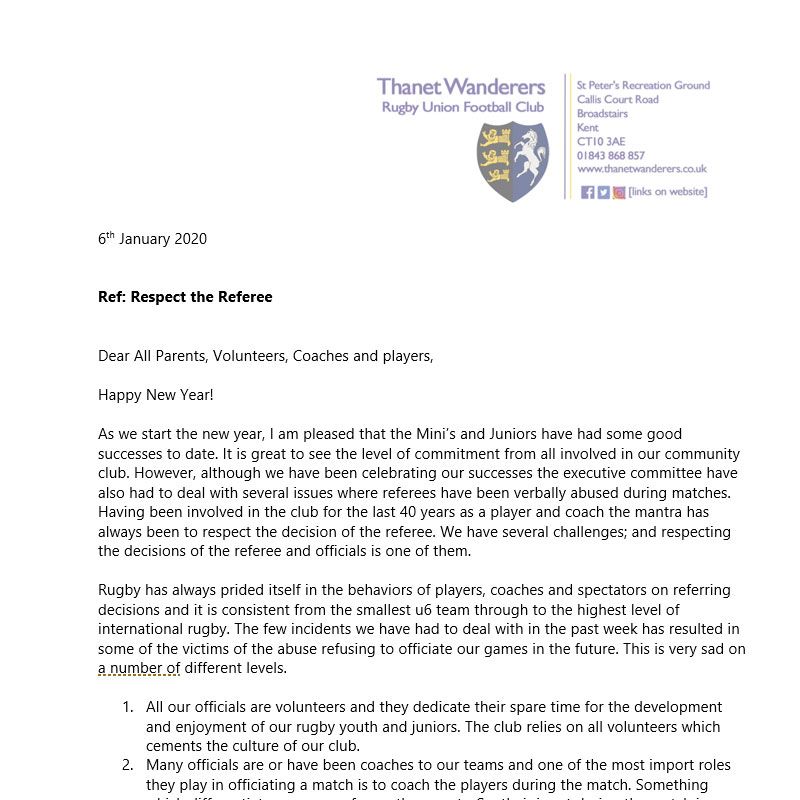 Junior Chairman, Chris Panteli has written an open letter to parents, volunteers, coaches and players about respecting the referee.
Chris writes, "Rugby has always prided itself in the behaviors of players, coaches and spectators on refereeing decisions and it is consistent from the smallest u6 team through to the highest level of international rugby. The few incidents we have had to deal with in the past week has resulted in some of the victims of the abuse refusing to officiate our games in the future. This is very sad on a number of different levels."
The letter can be found under Latest Documentation on the home page or here and all club members, parents and anyone associated with the club is encouraged to read the letter and digest its content.
07 January 2020