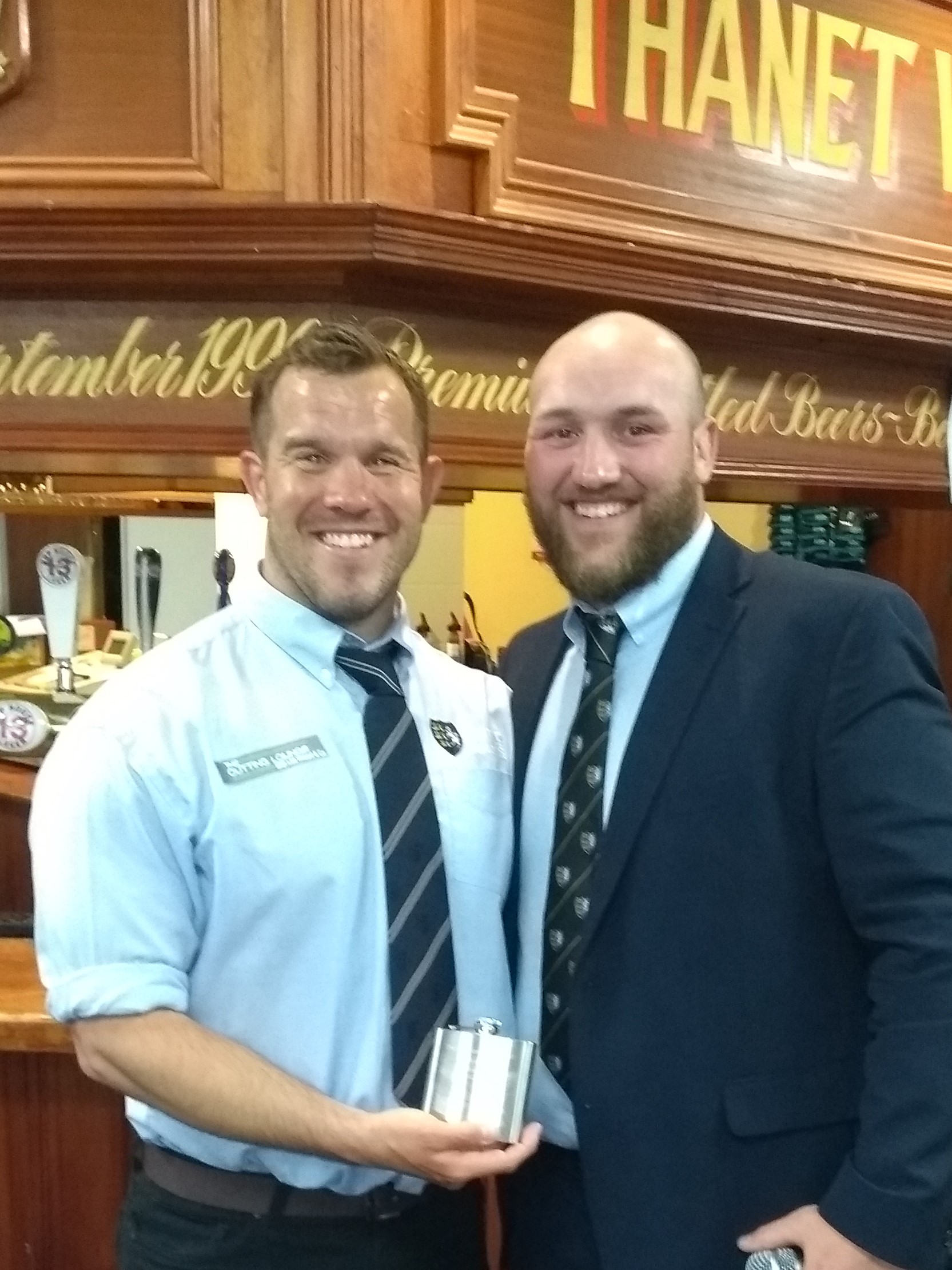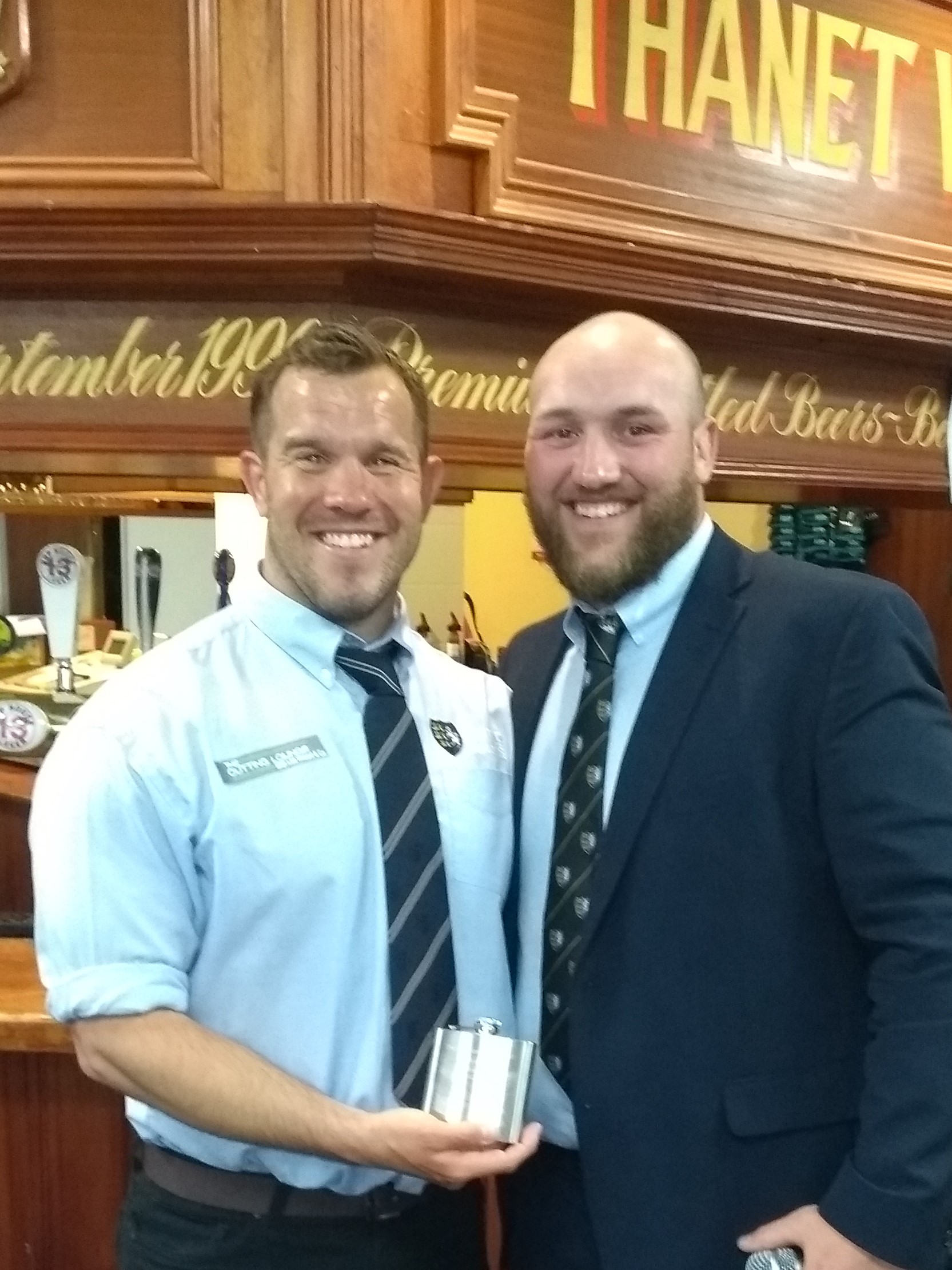 Neil (left ) is seen receiving his 1st XV player of the season award for the 2018/19 season from last year's captain Adam Gaddes. who gives his wholehearted backing to the new captain as Wanderers approach the 2019/20 season.
Hooker Neil brings a wealth of experience and dedication to the role. He has played at Canterbury and Dover and has previous experience in leading the Wanderers.
Good luck to him for a successful season.
09 August 2019