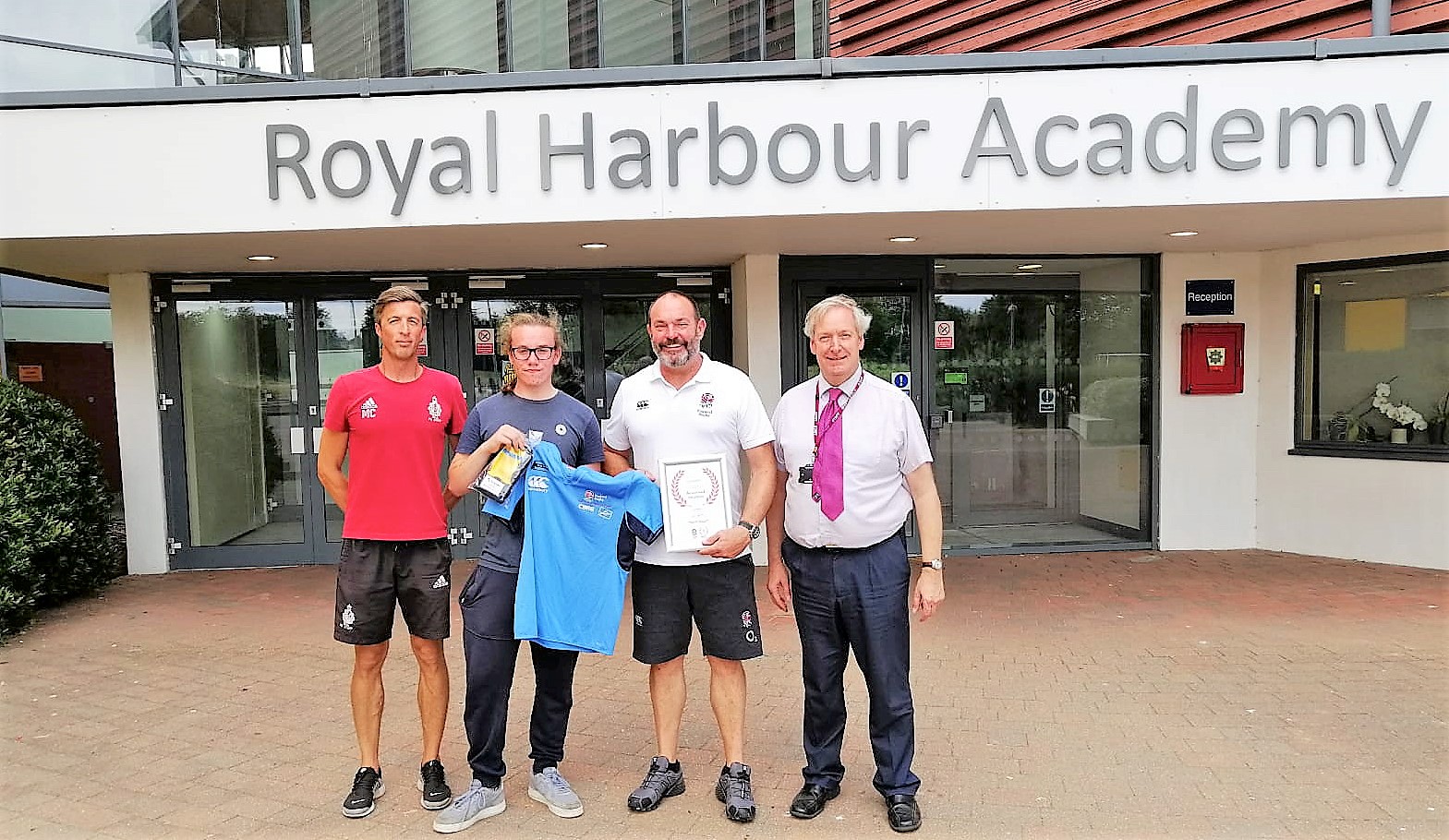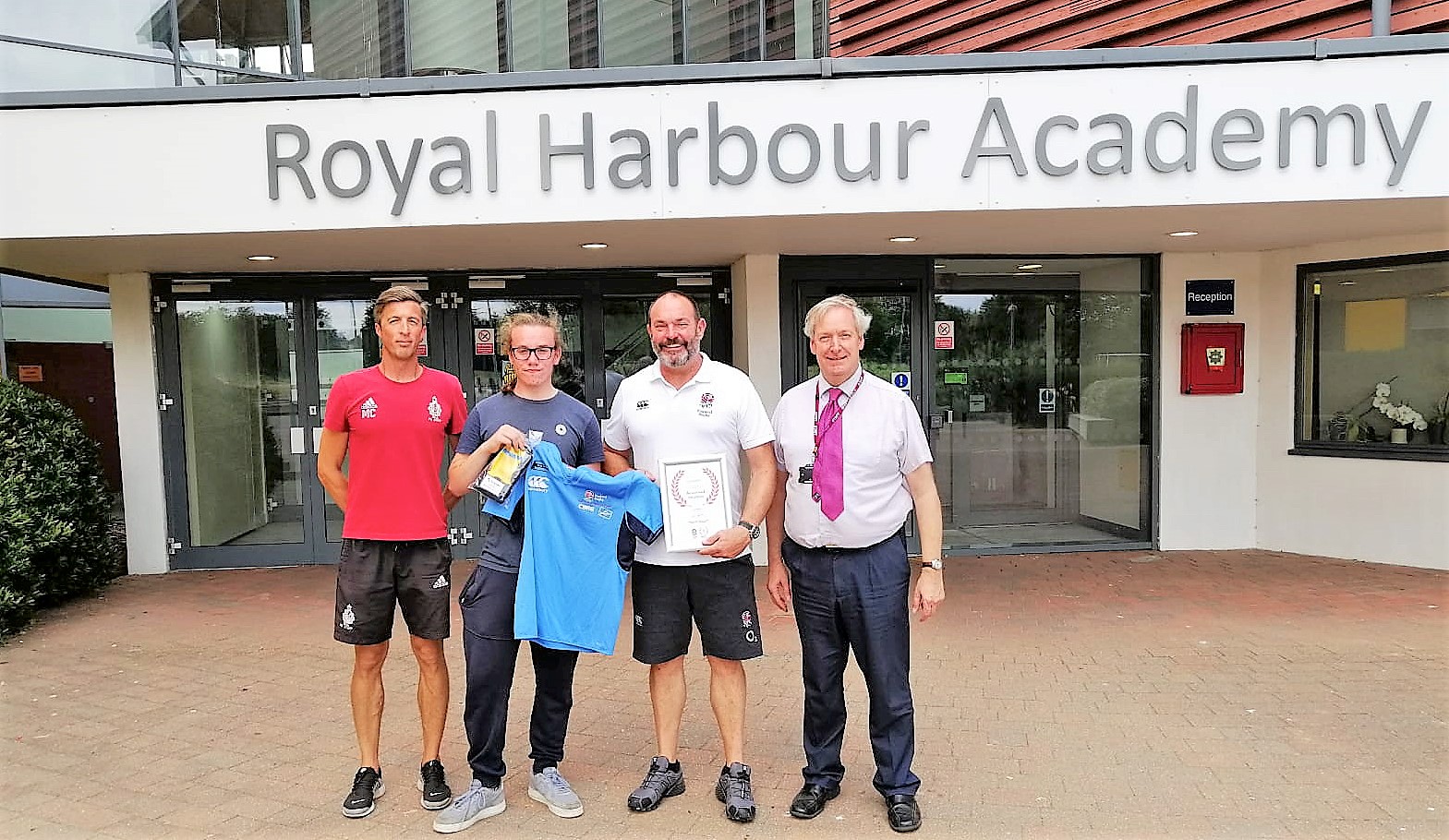 After a really successful first year for the Thanet Wanderers Schools and Community Programme it seemed fitting that the final award of the year went to a pupil, rather than a volunteer or organiser.
The Schools and Community Programme has been recognised both locally and nationally winning the Kent County Rugby Spirit of Rugby Award part of the RFU Spirit of Rugby Award. This award is specific to the educational sector and is relevant to the whole institution. It gives playing opportunities to all of the students and offers development pathways for students in all forms of rugby. The programme also won the England Rugby RFU Volunteer Recognition Programme for the South East sponsored by Mitsubishi Motors. It has been shortlisted and could be recognised as one of the three national winners in a Gala Event to be held at Twickenham in September.
This year Thanet Wanderer's Programme has provided curriculum coaching at most local senior schools and has run regular after school clubs. Local schools have been assisted to play inter-school fixtures and help given with the arrangements for Year 7, 8 and 9 festivals at the end of Term 4. In all over 1,000 children have been coached in the inaugural year of the programme.
Coaches have had the wonderful opportunity of watching these pupils learn our sport and demonstrate our required core values and have seen many develop personally. One notable Pupil, who has really bettered himself this year, is Dylan Hennessey.
Recently in the presence of Dylan's Head Teacher and PE Teacher, Cary Wright Programme Director from Thanet Wanderers, named Dylan as the Programme's Student of the Year. He presented Dylan with an Official England Training Top and Membership and some Kit for Thanet Wanderers, as Dylan has yet to experience Club Rugby. Dylan will also be asked to become a Rugby Ambassador, on behalf of the Programme, where we will invest in providing Dylan, and other year 11 and 12 pupils from local schools, with RFU coaching and special training for a Rugby version of the Duke of Edinburgh Awards Scheme.
The backing for this community programme has been outstanding. The support of London Array and Miles and Barr have been key to the success of this project and the fundraising efforts of the Paul Keohane Sports Fund has been equally impressive.
Thank you to all the participating local schools whose faith in the project has allowed Cary Wright for Thanet Wanderers to implement the programme
Ambitious plans are already in place to make next year a bigger and better one for the programme.
22 July 2019