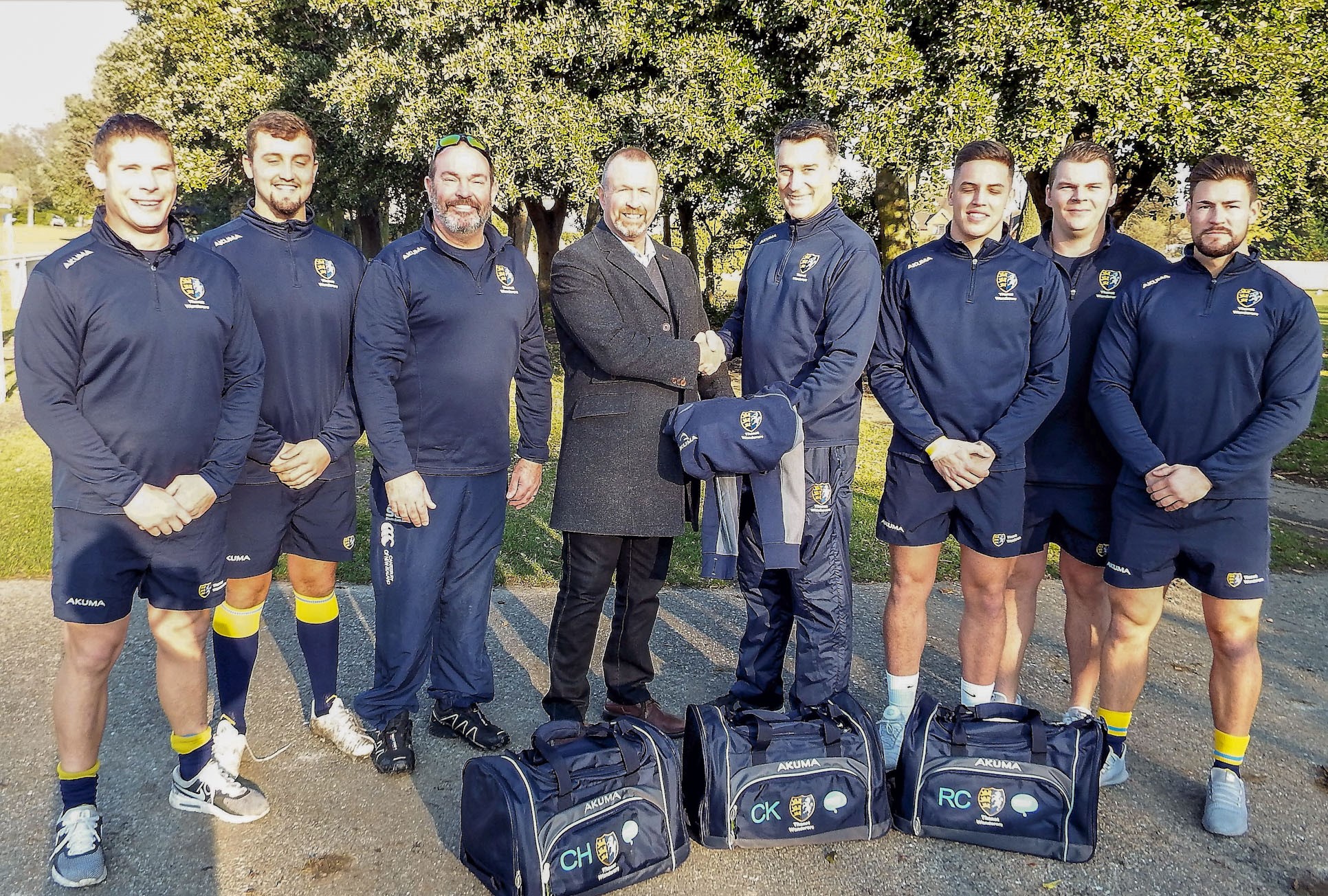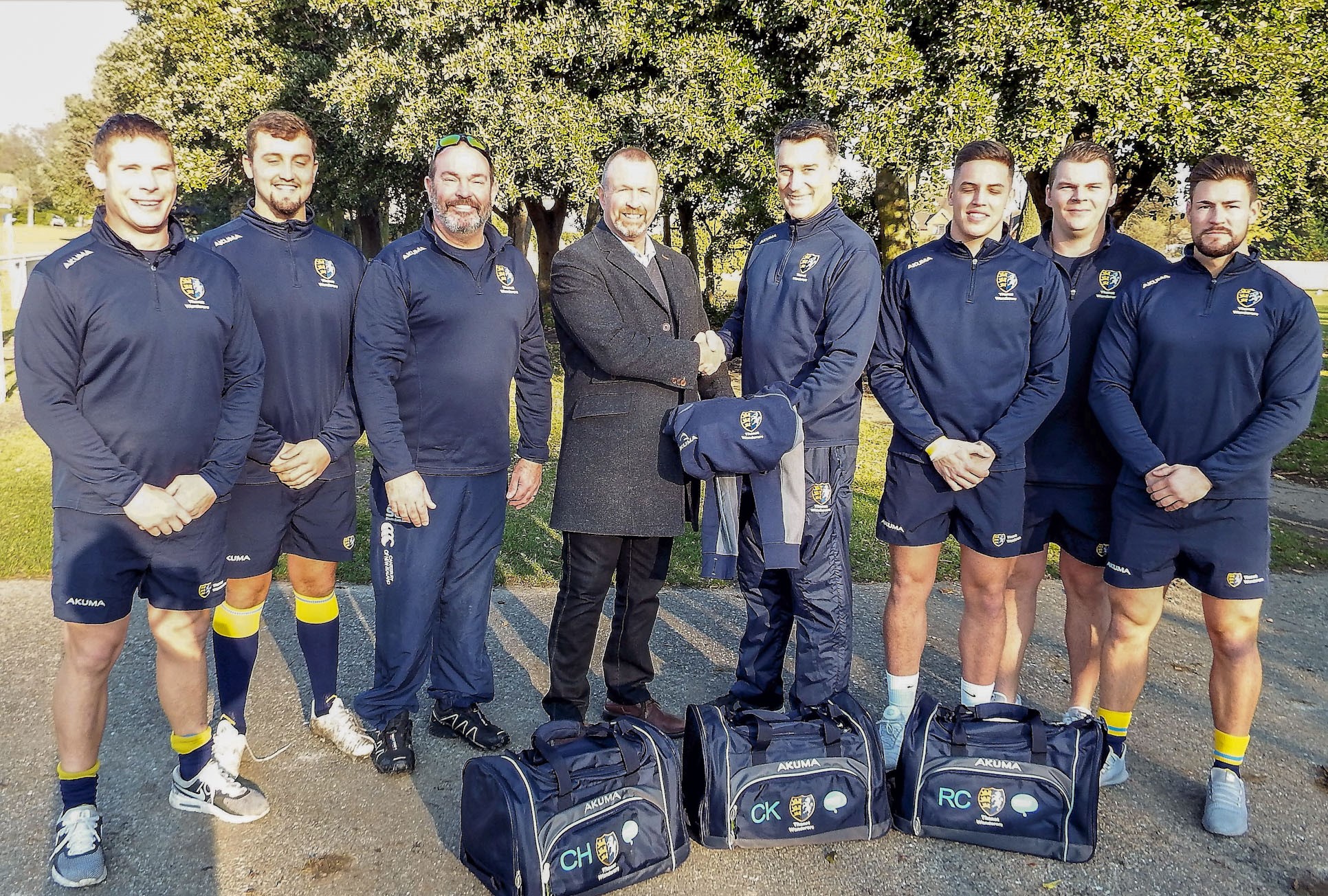 The Principal of Need Financial Planning is Colin Brown who is a massive rugby fan. He played and coached at Thanet Wanderers and captained the first XV in the 1984/85 season. He continues to be an avid supporter.
Colin wished to give something back to the that cclub that gave him important values and much enjoyment and so became a Silver Sponsor. He has now further cemented his association with Thanet's only rugby union club by making another generous donation. As a firm believer in the value of training he is delighted to see that as a result of this sponsorship twenty training hoodies, that bear his company's logo, have been awarded to those twenty senior players who have been the most regular attendees at training this season. Mid layers and shorts have been provided for the first team squad and managers and the first team squad will also receive kit holdalls bearing the Need Financial Services Logo and the players' initials. The picture shows Colin receiving a Hoodie that also bears his company's motif from Head Coach Mike Pond with Director of rugby Cary Wright and members of the first team squad in support.
Colin is convinced that the values that he has taken from rugby such as respect, discipline and team work are among the most important he brings to his business life. As an Independent Financial Advisor he is committed to observe the highest ethical and impartial standards and with thirty-two years experience in the business looks forward to continuing to help the people of Thanet make important decisions about protection, mortgages, investment and pensions.
Need Financial Services is situated at 55 Upper Dane Road, Margate, CT9 2NA and can be contacted on (01843) 305043 Their website is www.needfp.co.uk
22 November 2018