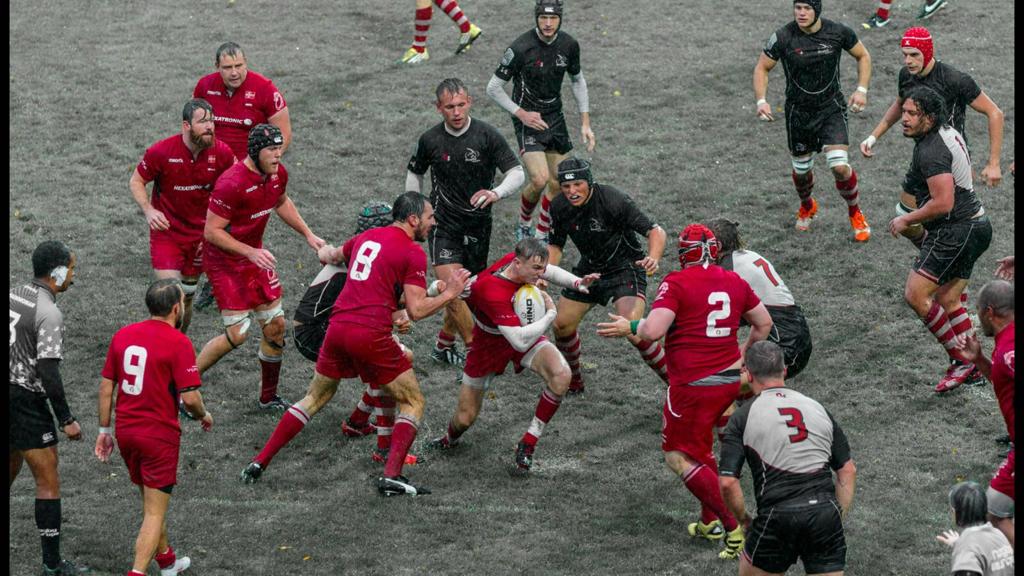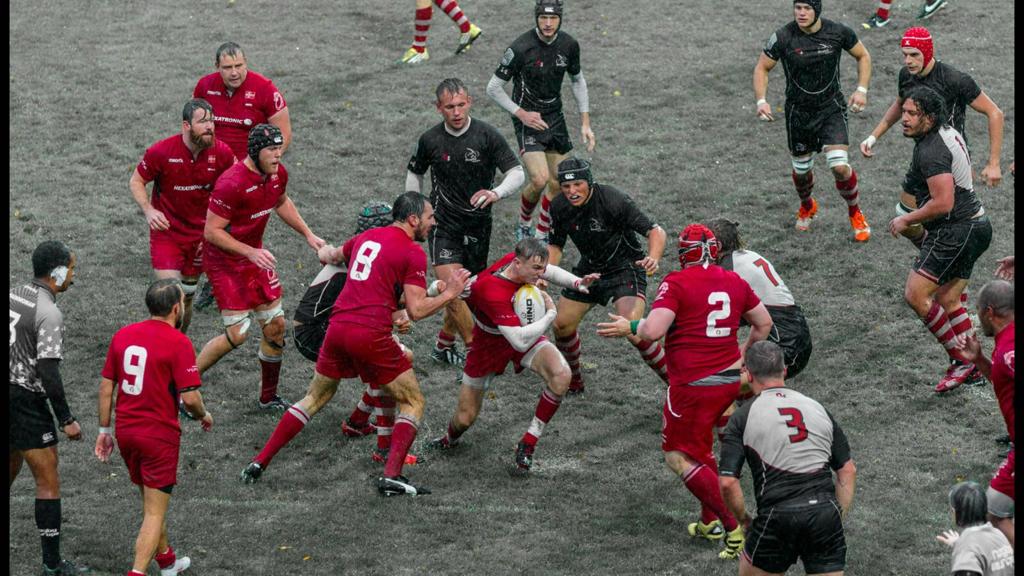 On Saturday 13th October 2018 in Bergen, Norway, Marius Thompson took to the rugby field to win his first full international cap playing at outside half for Norway against Austria.
Norway, won 9-6 in atrocious weather conditions.
Norway's Head Coach, Ben Scully, writes "I was really impressed with the manner in which Marius took his first cap. To play international rugby at such a young age is impressive, but to do so in such a vital position and in the extremely difficult conditions we played in on Saturday was outstanding. It was certainly a baptism of fire. Austria targeted him with strong ball carriers down his channel and defended robustly when he had the ball but he held himself well throughout.
Despite the pressure, Marius was able to show glimpses of the skill set that I am so excited to work with. Confident enough to attack the line with his great footwork, helping us attack with good width and challenging the Austrian back three defence with a variety of kicks. It is a shame that the wet conditions,9cm of rain fell during the match, played such a part on the game."
Cary Wright, Director of Rugby at Thanet Wanderers couldn't have imagined a better start to his three year development plan for Thanet Wanderers, which is focused on developing rugby at club level, at local schools and within the local community.
Cary states "It is fantastic that Marius has gained his first international cap, so early in his playing career and has done this on merit. I have spoken with Ben, his national coach, many times and Marius has continued to demonstrate maturity beyond his years with his fearless approach to rugby. There are things to work on and we all, National Coach, club Head Coach and School Coach, work together to help Marius, who is a pupil at Chatham and Clarendon Grammar School, improve.
Marius's inclusion in the Norwegian National Team proves what is achievable through hard work and dedication. This is a perfect start to our development plans and shows what is achievable. Well done Marius."
There are many people who have helped Marius along the way. Rob Walton, Darryl Vas, Greg Wooldridge and Tom Carlier will all have rejoiced in the news of Marius's first cap. Each of these coaches have helped this young man achieve so much.
16 October 2018