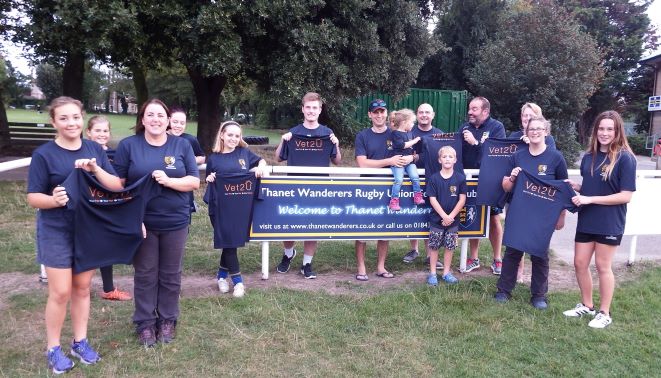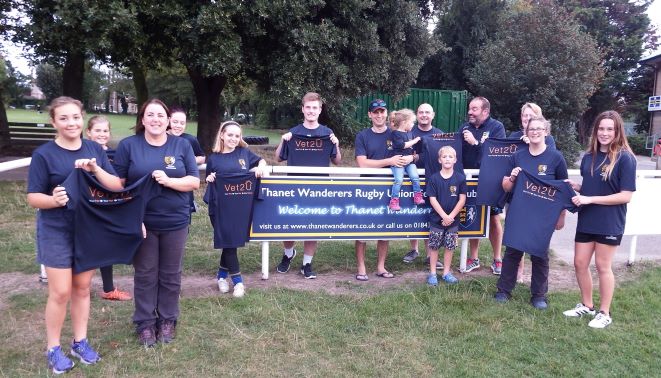 Cary Wright, the Director of Rugby at Thanet Wanderers ,has been astounded by level of support, from sponsors and funders, for the club's 'Local Schools and Community Programme' and is humbled by the amount of additional support coming from our community'.
He states "We (Thanet Wanderers RUFC) have been planning our Local Schools and Community Programme over the past year, the intention of the programme is to engage our community and local schools by offering structured and funded (or part funded) rugby based sport coaching and equipment. Our club's main sponsors London Array, Miles and Barr, Thorley Taverns, Need Financial Planning and Roe Timberframe have been absolutely fantastic and, along with the committed support from the Paul Keohane Sports Fund and the RFU All Schools programme, this has allowed us to commence the initial three year plan immediately, almost one year sooner than planned. This is amazing.
However, what has really surprised me, is the instant level of support coming from other areas of our community, it demonstrates how important our plans are locally and how they are obviously needed. For example, at a Broadstairs Business Club meeting (incidentally, another of our sponsors!), our Marketing Director, Peter Ruranski was given the opportunity to outline our plans. One of the members, Vet 2U, immediately approached us about their desire to support our development plans. We discussed their interests to explore whether there were any particular areas that Vet2U would like to help and it became apparent that the team of Kate, Kerry, John and Glenn were very passionate about supporting our youth structure for girls.
We can't thank Vet 2U enough, they have now committed to assist the development of our junior girl section and have sponsored a number of training shirts to reward the girls for their attendance and efforts. Help like this will really make the difference on so many levels, it sounds overly dramatic, but this can really change lives."
See attached photo of the Vet 2U team with a representative selection of our girls squad and coaching team, who train on Thursday Evenings from 5:30pm - 6:45pm and on Sunday morning 9:30 - 11:00.
21 September 2018