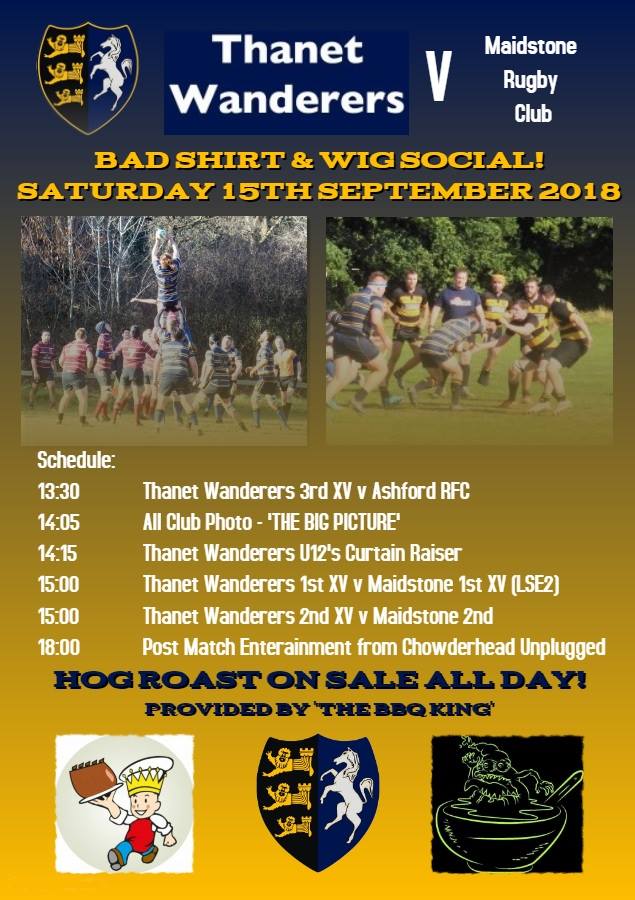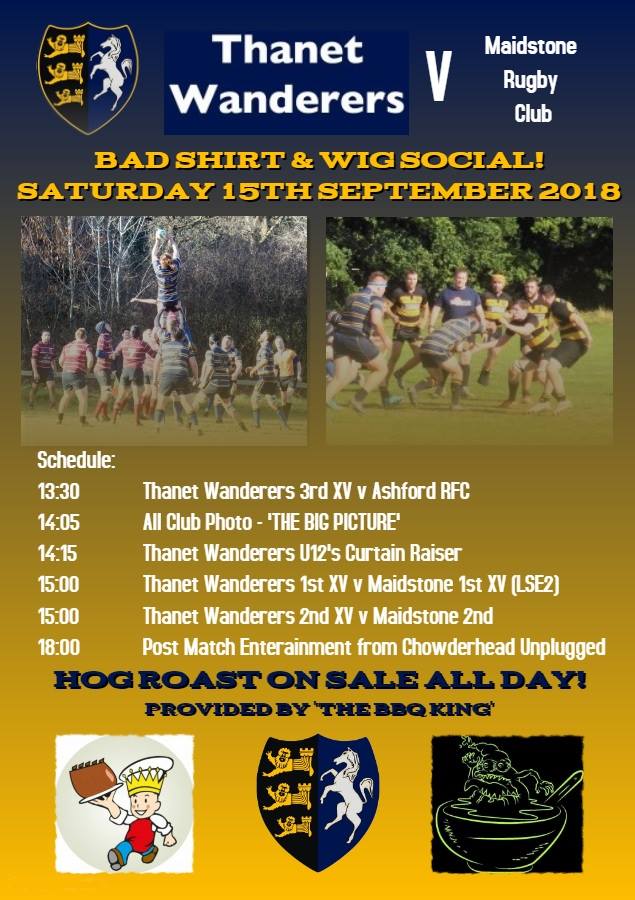 CALL TO ARMS
For all Wanderers Players, coaches, managers and Vice-Presidents for all teams from U6s to Vets.
On Saturday 15th September our 1st, 2nd and 3rd XVs all have home league matches and the U12s will be playing a curtain raiser for the main event. We have arranged a Hog Roast and a group will play after the games as part of the first social event of the season. It's going to be a great afternoon and evening, but there's more...
We would love to make the most of this opportunity and take a 2018-19 Players Coaches, Managers and Vice Presidents Group Photo at 2.05pm (so the 3rx XV can join us at their half-time!).
This will be a very special souvenir for us and our sponsors so would every player, coach, manager and Vice President, please make every effort to attend. It will be a great photo so don't miss it. Please wear your new kit or a navy blue top if you don't have the new kit.
We do hope this will be fully supported. Please help spread this message among as many of the Wanderers family as possible so that no-one misses the opportunity to be part of the little piece of Thanet Wanderers history.
-
05 September 2018