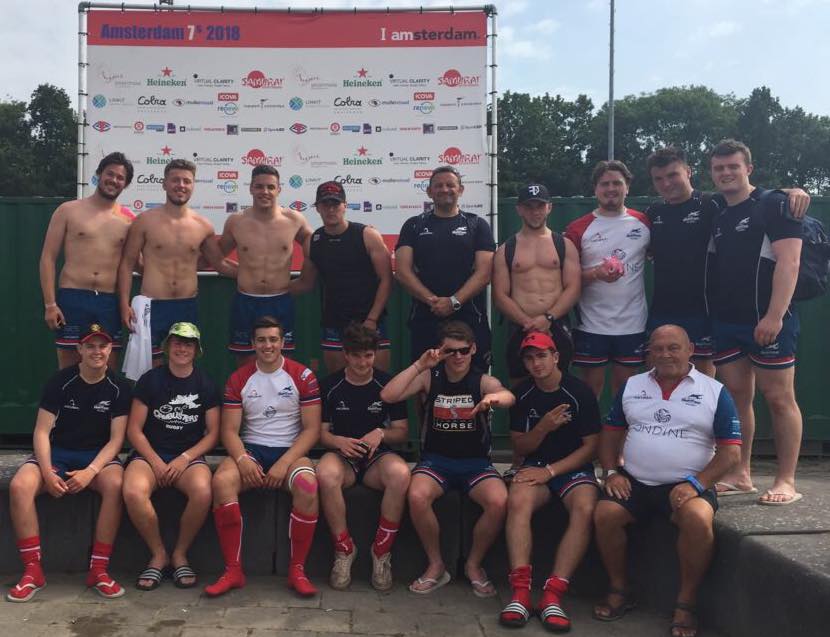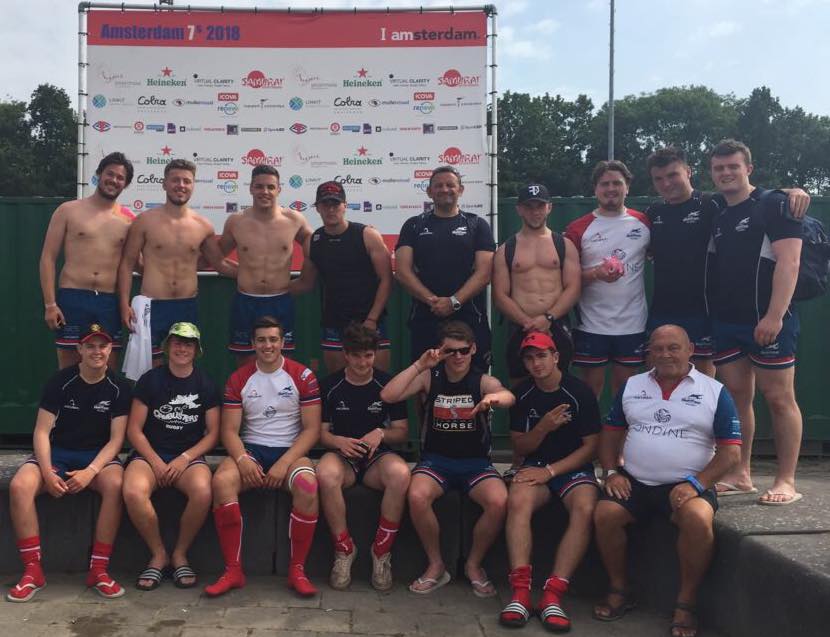 Young Wanderers become Young Lions for the Weekend"
Outside of the World IRB 7s series, worldwide there are five elite sevens tournaments that attract the World's elite and international players, Amsterdam Sevens is one of these tournament. Held annually since 1972, Amsterdam Sevens is held for the Giants of Rugby.
This year, four of our U20 players were selected to play for the 'Young Lions' (the U20s squad of the International Touring team 'The Dambusters'). This year the squad comprised of several Scottish age group Internationals, Welsh U20 Representative Players (including Swansea's full back), London and South East U20 players from Kent and Essex and four lads from Thanet Wanderers. Regular first teamer Charlie Knight was joined by Matt Short, Joe Shelley and Ethan Wright whose appearances have been limited by University and work commitments,
Director of Rugby, Cary Wright states
"As part of our commitment and faith in our young players, I am comfortable and confident when recommending our young players to the Invitational Team. It is great to be able to put these lads on the sevens circuit where they can compete against the international and elite players and play alongside some really talented players, they can really measure themselves. It's also a fantastic opportunity for our young lads to experience Sevens coaching from International sevens coaches. Last year, we competed and won, the Sevens in the City tournament under the tuition of the USA Sevens, and ex England Sevens coach, Mike Friday.
This is the third year that I have been able to include some of our promising young men in the Dambusters Invitational U20 Squad. Two years ago we had a televised pool match against Kenya and last year we had a pool match against the eventual tournament winners 'Suzies Sevens' (whose squad included five contracted All Blacks returning from the London IRB), our lads put up such a spirited performance (in their 35-0 defeat) that Tomasi Cama, All Blacks legend and player that day, sent them a personal message about their gutsy determination during the game, this U20 team, including four Wanderers, lost to 'Suzies' by 1 less try than the Irish International Sevens team!
Last weekend, we didn't get the opportunity to pit our skills against any of the big International Teams as the final round of IRB Sevens was held in Paris the same weekend, but our U20 team did themselves proud. Highlights of their five games, in this elite competition, were narrowly losing 21-14 to the group winners Nike Nomads (seeded 11 in the whole competition) and beating Millfield Old Boys 35-15 to put them into the Quarter Finals where they eventually lost 14-10 to Latvia (Transact Pro).
Well Done young Wanderers!"
13 June 2018