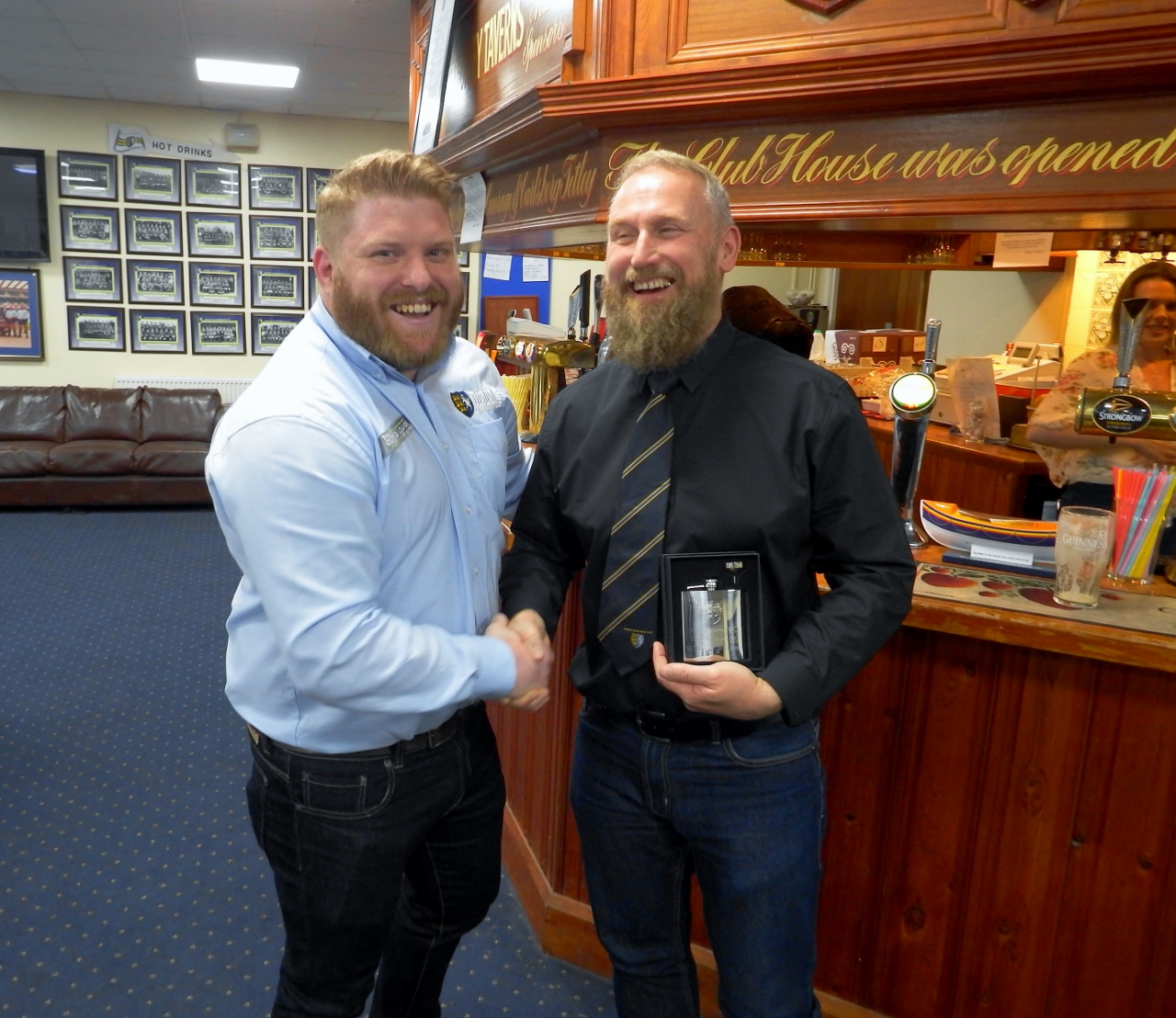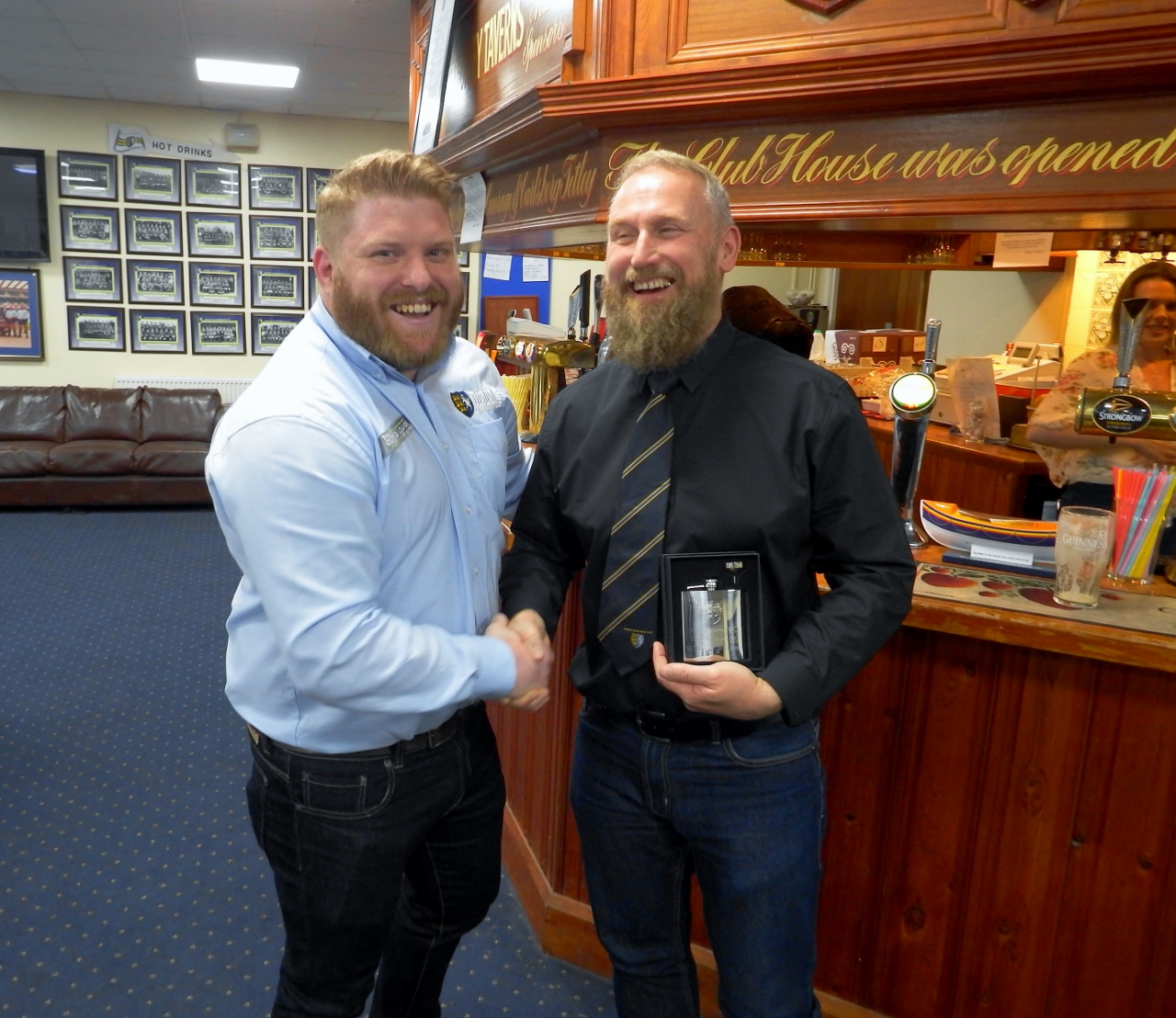 The annual supper was held in the Clubhouse and was again a resounding success thanks in no small part to Kelly, Gerry and the bar team. A good number of players, coaches and supporters spent an enjoyable evening celebrating a good season for the club.
Club Chairman Danny Clement compered the evening and introduced the club captain from 1983/84, Geoff 'Kipper' Benstead who was visiting from his home in Sydney. Geoff spoke of his memories of the club illustrating how the core values of rugby have adapted but remain intrinsically the same today as then.
The presentations kicked off with a new award to the Junior Coach of the Year. Junior Chairman Annemarie Carfoot highlighted the importance of the junior section to the club and announced that the first recipient of the award was Mario Garcia who as coach of the U6s has the important role of introducing the young ones to the sport.
Team captain Bill Wallace presented the third team award to Tony Boyce whose loyalty to the club and to training was an example to all. Second team Captain Chris Hood's choice was Harrison Elks a young player who hopes to join the Navy this summer. He had made a big impact in the side and had made his first team debut at the end of the season. The Young Player of the year award went to Charlie Knight who after returning to the club played in fourteen games for the first XV and scored sixteen tries. First Team captain Brett Scott also presented the award to his team's player of the year Andy Letts, The No 8 forward, who is also the Club's vice chairman missed only two league matches and scored eight tries. Brett thanked all of the many people who had contributed to a successful season that culminated in promotion.
The final presentation of the evening went to the Clubman of the Year who this year was Bill Wallace. In addition to captaining the third team and playing for the Vets, Bill coaches junior sides on Sunday mornings. A well deserved award for a true Clubman.
Picture shows Clubman of the year Bill Wallace receiving his trophy from Club Chairman Danny Clement
05 May 2018