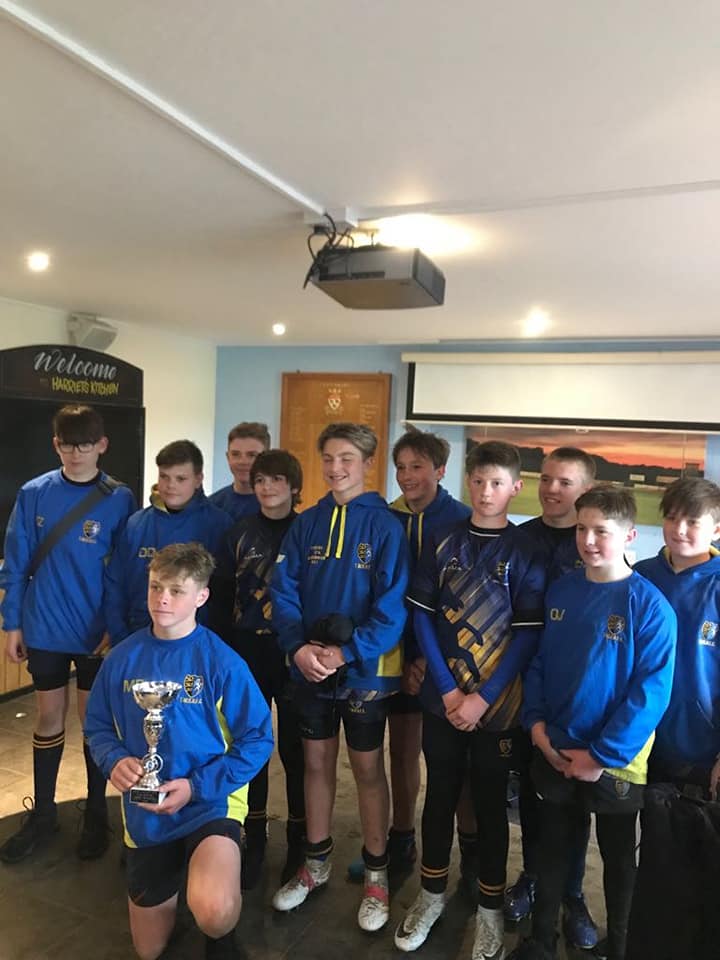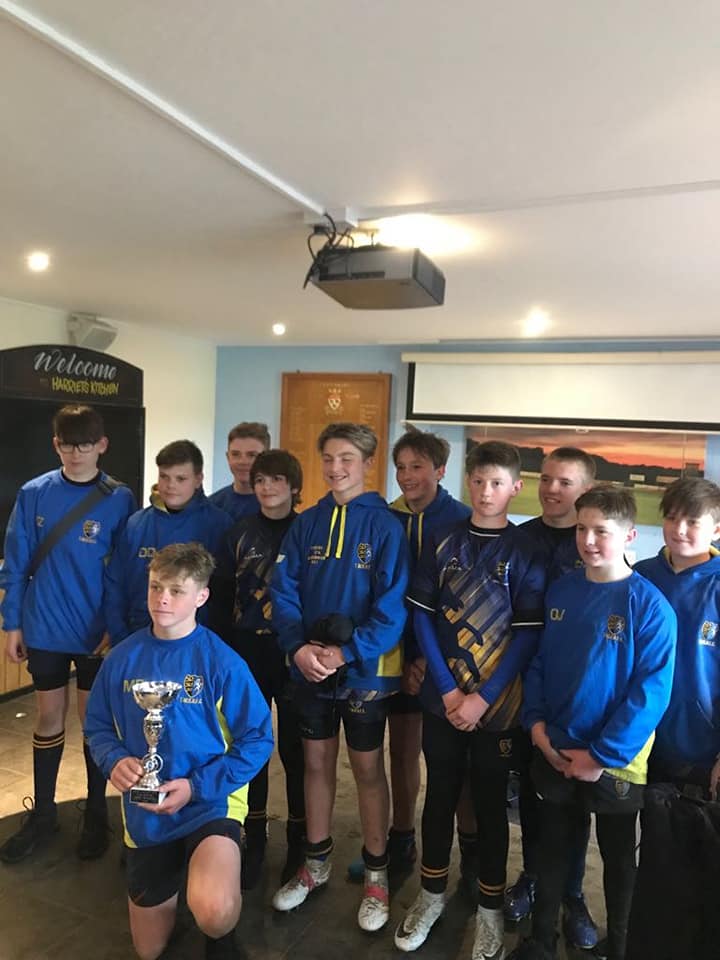 TWRUFC Under 13s Match Report
Kent 7s Day Canterbury RFC Sunday 29th April 2018
TWRUFC after their Kent Bowl Final win last weekend, travelled to Merton Lane, Canterbury on Sunday in the total opposite to last week's heatwave conditions, for their first foray into the World of Rugby 7s. In an adapted waterfall competition between 24 sides from all over Kent, Thanet were drawn against Sevenoaks and Canterbury for their first pool games.
The first game against a strong and organised Sevenoaks side was an eye opener for the renowned slow starters. After weeks of having to compete strongly at the rucks, the boys took a while to realise not to commit so many players and leave such a large overlap for the quick Sevenoaks players to exploit and score almost at will, losing 35-0.
Not to be too down heartened the Thanet Players were boosted by recent results and confidence and were keen to make amends in their second game against local rivals Canterbury. Starting strongly and keeping their positions and defensive line much better Thanet quickly raced into 19-0 half time lead courtesy of 2 x Max R and 1 x Josh 'Crazy Legs' P tries. Crazy legs showing kicking is not his strength. Further tries in the second half from Max R completing his hat trick, Oz W who also needs some kicking practice and Harrison Q who kicked with confidence and accuracy all day meant a final score of 38-0 and a second place in the pool stages. The game was marred however by a serious injury to Flynn S who pulled up sharply running for the line before being carted off to hospital with a suspected torn Hip flexor and the squad, parents and coaches wish him a speedy recovery.
Next up in a qualifying round was a strong Tonbridge Juddians side fresh of a good Cup win at Kent finals Day last weekend. Thanet started stronger of the 2 sides and some ferocious tackling from Patrick S and Beau T meant Thanet retained the majority of the possession, Capt Max R showing a couple of outrageous dummies to score 2 x tries which he also converted, meant a 14-0 half time lead. TJ's started strong in the 2nd half and caught Thanet napping to bring the score back to 14-7 meaning a nervous last couple of minutes for the coaches and parents however, Oz W managed to bust through the TJ's defence and score under the posts and put Thanet safe with a final 21-7 score.
So, Thanet into their 2nd Bowl Semi final in 2 weeks faced Cranbrook in the semi final and a change of pitch meant a change in tactics. Playing up a steep hill in the first half it was important the boys got off to a good start. James P recovered from an earlier knock raced clear for an early try, followed shortly after by another Josh 'Crazy Legs' P try this time converted by Harrison Q meant a 14-0 half time lead. Cranbrook came back strongly in the second half scoring first leading to a tense final few minutes again, however in the wet and windy conditions Luke D took a high kick off deep in his own half before passing a few defenders to get Thanet back in the Opposition half, some resolute tackling then meant Thanet held onto win 14-7 and into their second Bowl Final in 2 weeks and a chance of yet more silverware.
A 45-minute wait whilst the other matches were played out meant trying to keep players and parents alike warm and interested for a final game. Kicking off at 2.30pm Thanet faced a strong Aylesford side in the Final who we had not played for several years. They had one player who looked like he should have been playing up at least 2 years but some tactical advice from the Thanet coach of remember the 'Gosport 13' and we want this for Flynn S focused the boys minds for final played in good spirt and a full speed. Max R chipped in with 2 more 1st half tries and 1 from Crazy legs meant Thanet had a 19-7 lead at half time. Playing down the slope in the second half Harrison Q scored from his own long kick
and chase, Aylesford pulled another try back before Josh 'Crazy Legs' P scored the decisive try for a 33-14 win.
Parents, coaches and players glad to get back inside for the trophy presentation and photos after a long, cold wet but memorable day. Capt Max R collecting the Bowl Trophy for the second time in 2 weeks. Player of the week was a tough decision with a number of nominations including Capt Max and Josh 'Crazy legs' P for some fantastic tries, Patrick S, James P and Beau T for some fantastic tackling including 2 x try saving tackles for Beau T. Mention was made of Flynn S for his injury. But for his consistent and ever improving play scrum half Owen J won it for his fantastic non-stop work at scrum half knocking boys over some at least twice his size.
All in all, a fantastic end to a great season for the under 13s and 2 large trophies to highlight their achievements.
Squad: Beau T, Dennis D, Flynn S, Harrison Q, James P, Josh 'Crazy Legs' P, Luke D, Owen J, Oz W, Patrick S, William M and Capt Max R
01 May 2018