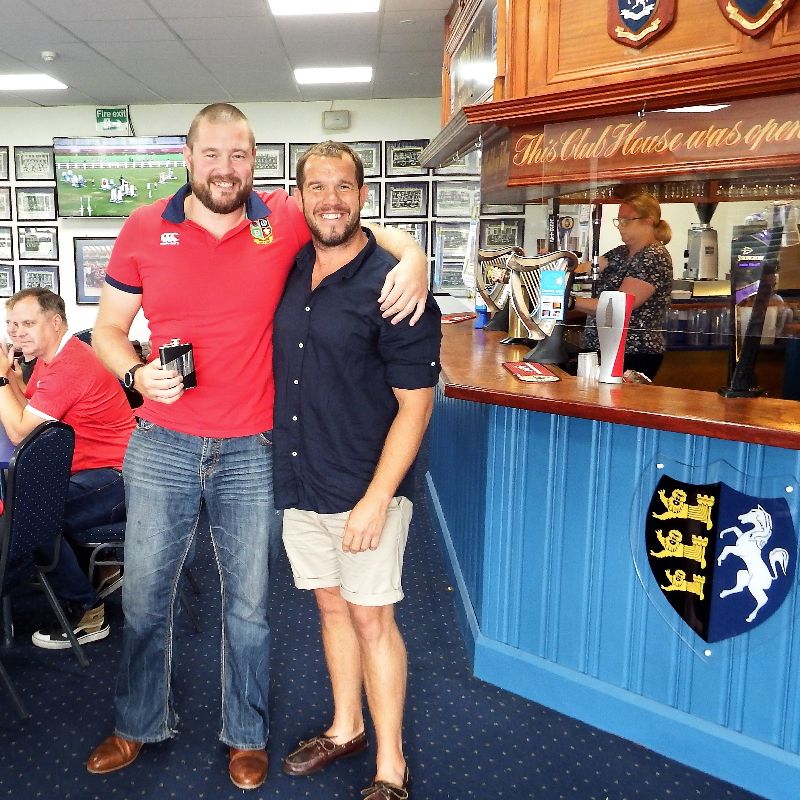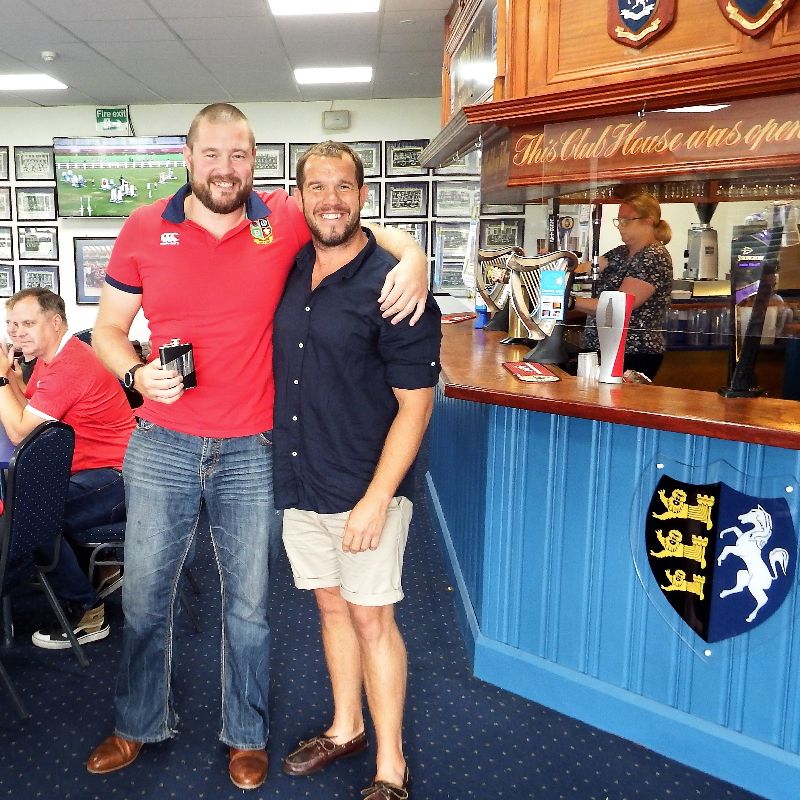 On 7th August the club's senior players met for a buffet lunch, with a few beers, before watching the final Test of the Lions' tour against the Springboks.
The players were invited to submit ideas for training and how best to prepare for the upcoming season. A lively debate produced many good suggestions for Director of Rugby Neil Roby and Head Coach Mike Pond to consider for action before the first pre-season match against Dover on 4th September.
The Covid shut down ruled out the club supper and awards at the end of the 2019/20 season so the awards were now made by that season's first XV captain, Neil Wakefield. The Player of the season was Andy Letts, who consistently produced displays of the highest order and the Young Player of the season was Antony Theodosiou, for whom it was an excellent breakthrough season. Mike Pond presented the 2nd XV player of the season award to Louis Marshal, who the Coach expects to see pushing for a regular first XV place in the season ahead. Third XV Captain, Bill Wallace, presented the team's award to Tom Stevens, who is the club's Mr Reliability and rarely misses training or matches.
On behalf of the team's coaches and players, Mike Pond presented bouquets to the First team manager Michelle McLean, "without whom the team would not function" and Catering Manager Kelly Smith who provided lovely food after matches and now after training on Thursday evenings.
13 August 2021