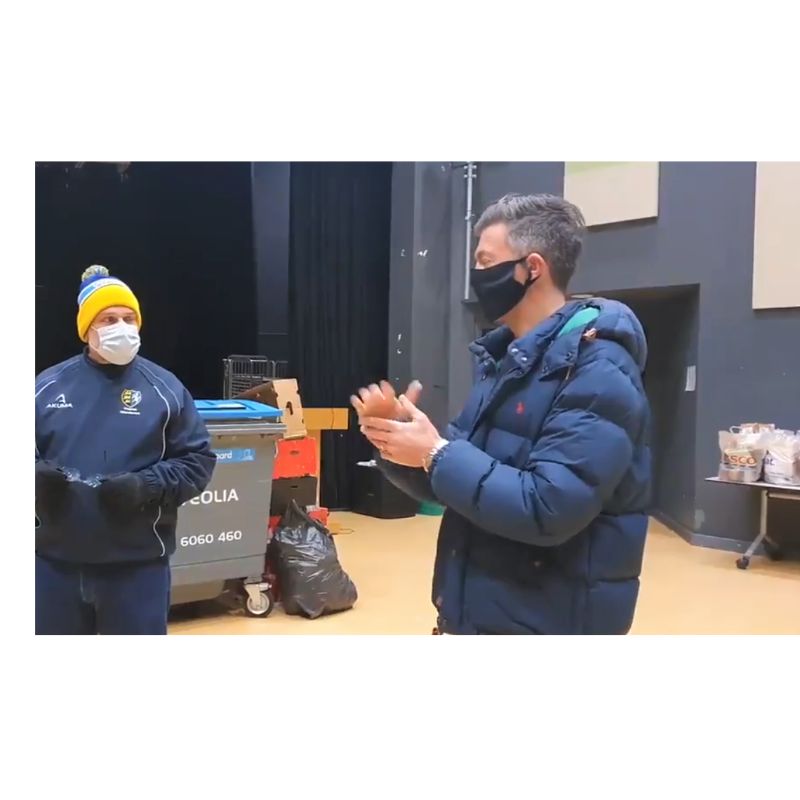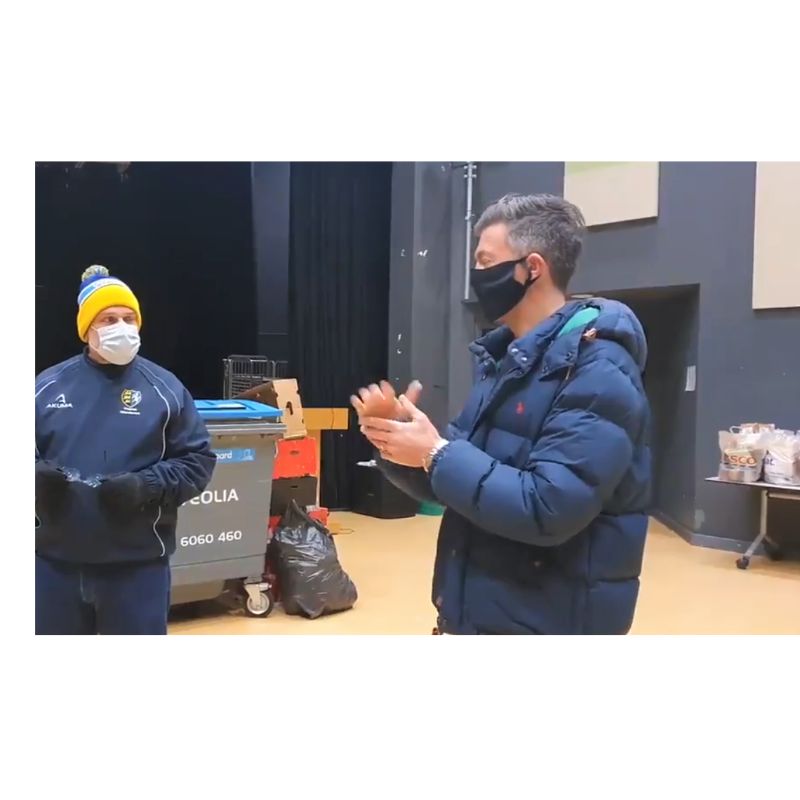 Christmas was just a fortnight away and for pupils at the Royal Harbour Academy the holidays would soon arrive.
The school had initiated a project aiming to help support COVID-19 disadvantaged families of pupils over the two-week Christmas break by providing them with a Christmas Care Package containing key essentials to help them be well kept and fed. During the COVID closure free school meals were provided to these families but that funding does not cover holidays. The aim was to raise enough money to provide essential items for these families which will have a huge impact on their physical and mental well-being at a time when they really feel the strain.
Mickey Capeling, Head of Year Eleven and P.E. at the Royal Harbour Academy is a Thanet Wanderer and in partnership with the PKSF has, since its inception, been involved with the introduction of the successful Thanet Wanderers Schools Rugby Programme to schools in the area. Royal Harbour Academy was the original hub for the fantastic rugby programme which has received huge praise from the Department for Education for the mentoring and aspirational work around this project. Mr Capeling has been teaching for 16 years and he feels that this is by far the most rewarding project he has been involved with in that time. Many pupils who have participated in the school's rugby program have benefited greatly.
The trustees of the Paul Keohane Sports Fund are supportive of this project with Thanet Wanderers, providing coaching and mentoring. John Keohane, who is a trustee of the fund, and Chris Panteli, Chairman of Thanet Wanderers, agreed to support the Christmas Care Package initiative by providing £2000 of funding to Royal Harbour. The members of the club's Executive Committee were quick to sanction the donation to the school's emergency fund. With £2000 promised for the Christmas care package, Mickey could focus on raising a further funds from the community.
Chris Panteli and Andy Bull the club's Marketing and Development director visited the Academy in the run up to Christmas and found trestles laden with bulging bags of essentials and goodies. They were able to observe the tremendous efforts of the many volunteers preparing and delivering over 300 packages and heard about the huge difference the parcels could make to the lives and well being of many local vulnerable young people and their families in the Thanet area this Christmas. The speedy response from Chris Panteli and Thanet Wanderers has had a positive and special impact said Mr Capeling whilst Chris has hailed the donation as a contribution back to the local community which epitomises what the Paul Keohane Sports Fund and Thanet Wanderers are all about
Link to Facebook Video
04 January 2021