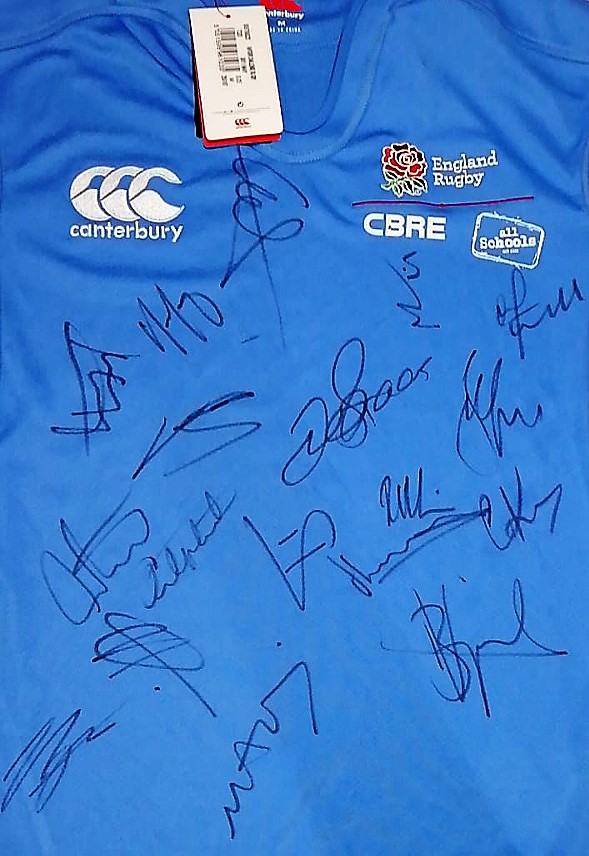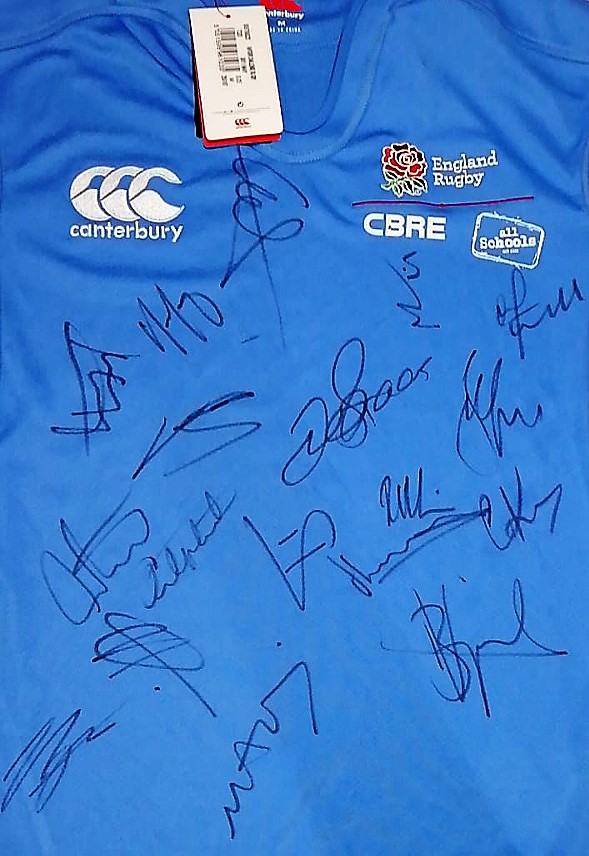 Cary Wright, Director of the Thanet Wanderers School Programme writes,
Mickey Capeling PE Teacher at Royal Harbour Academy, has been instrumental in our ability to deliver the Thanet Wanderers Schools Rugby Programme to our local senior schools. It was therefore fitting that he was rewarded with a trip to England Rugby's training facility at Pennyhill Park to meet England's players and coaches ahead of the recent international fixture against Ireland.
Mickey and Royal Harbour Academy have been fantastically supportive of our programme. They have allowed us to utilise their superb sporting facilities and have completely embraced our programme by allowing us to coach many pupils during curriculum hours. This demonstrates their faith in us and our programme's objectives of providing local children with the opportunity to play rugby and learn our core values of Teamwork, Respect, Enjoyment, Discipline and Sportsmanship (TREDS). These values will help our school children and will have a positive impact on our community. Without the support from Mickey, Royal Harbour Academy and the other local schools and teachers we would not be able to deliver this programme, The support so far has been overwhelming.
Typically, Mickey was massively flattered by the invitation from England RFU and the Mitsubishi Motors Volunteer Recognition Programme, but he had a plan... Our programme has received many messages of support from various sports people (see http://www.pksf.co.uk/the-trustees-and-supporters) but Mickey wanted a message from England's Head Coach, Eddie Jones, and that's exactly what he got!
Eddie said "The Royal Harbour Academy, all the best boys, make sure that you train hard, enjoy your rugby and everyday get a little bit better, go well." Piers Francis, current England International was aware of our programme and added " all the best to the Royal Harbour Academy in the season, go well, I hear you've got some good coaches, so all the best". Mickey was also presented with an All Schools England Shirt signed by the squad for display at the Royal Harbour Academy.
The purpose of the Thanet Wanderers Schools Programme is to provide our local school children from year 5 to year 12 with the opportunity to play rugby and learn from our core values. We understand the pressures placed on schools and teachers to achieve academically and appreciate the finite resources that they have to work with. We offer our programme to support our local school children and schools and will endeavour to help however we can, we aim to coach and demonstrate that our core values will help in sport, education, work and life. The programme is supported by England RFU, CBRE All Schools Programme and Kent RFU and is funded by the generosity of local club sponsors London Array and Miles and Barr and the continued efforts of the Paul Keohane Sports Fund. This support has allowed us to partner with Total Sports Coaching and advertise for a full-time schools rugby coach. For further details please contact Programme Director, Cary Wright.
Videos can be viewed on the club Facebook page
https://www.facebook.com/thanetwanderers/
28 August 2019