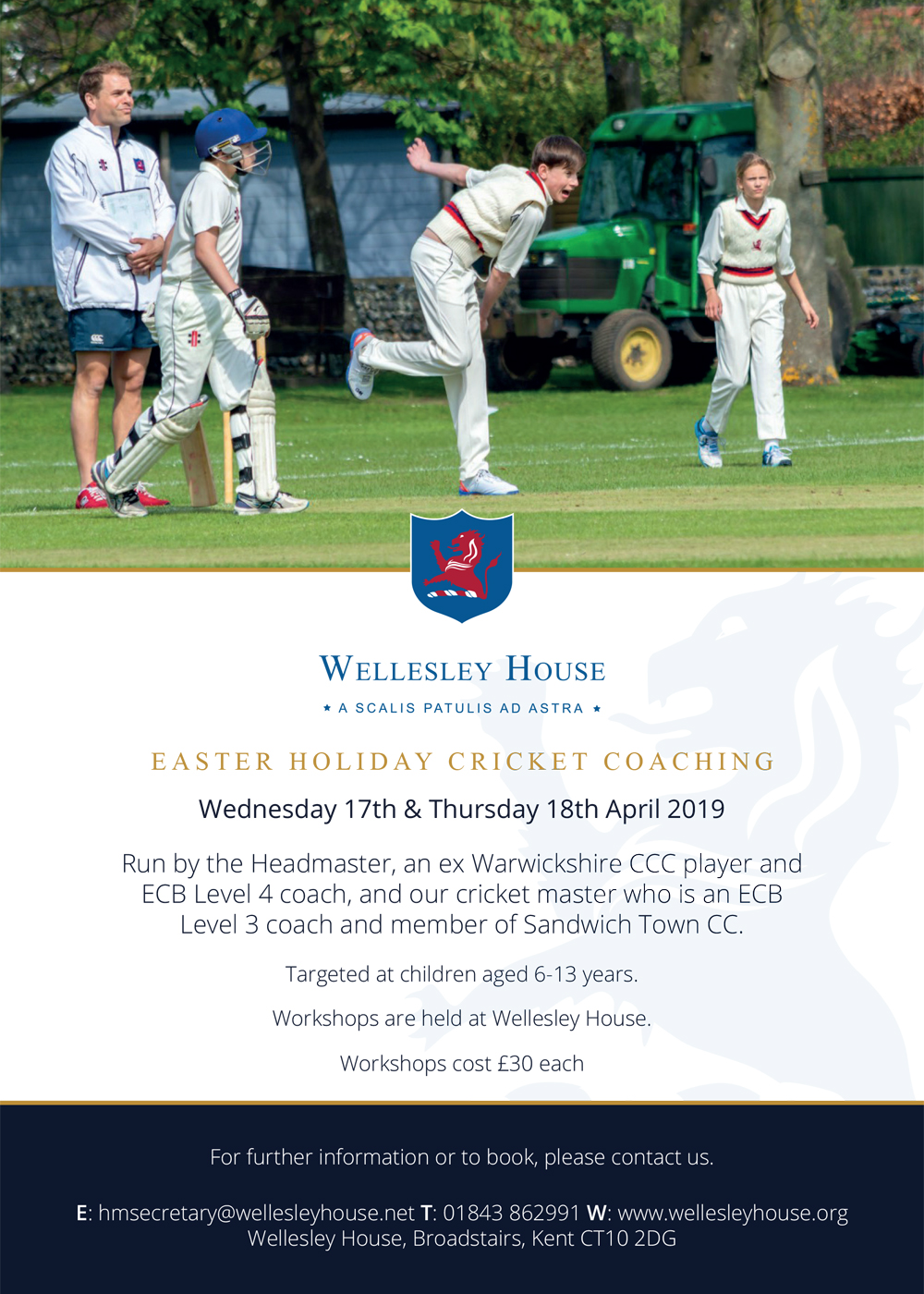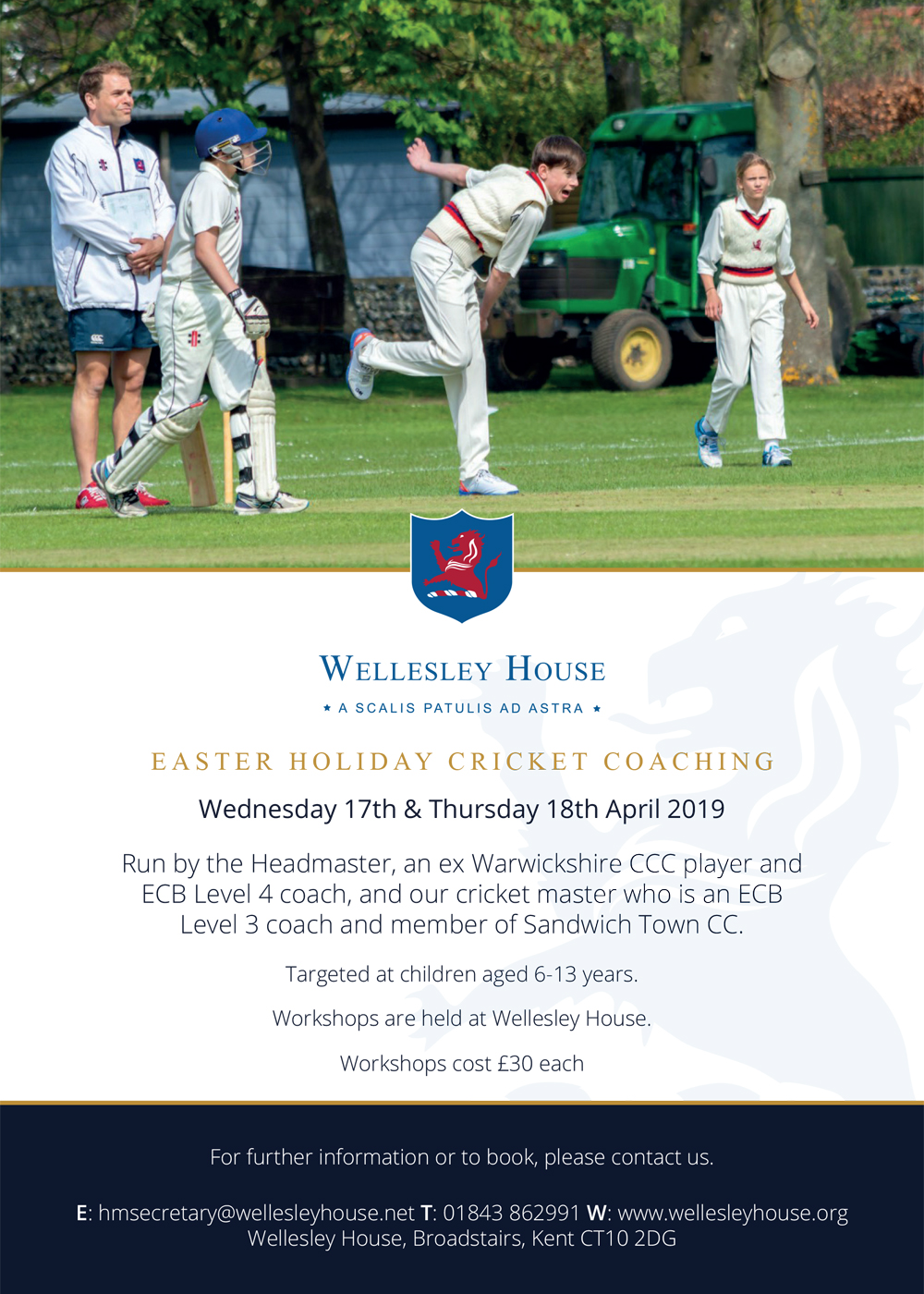 Age: 6 to 13 years old
Dates and timings: Wednesday 17th and Thursday 18th April 2019 - 09:30 – 15:30
Course content: The coaching aims to cover all aspects of the game – batting, bowling and fielding – and will be adapted according to age and ability.
Facility: We will have use of Wellesley House's excellent artificial nets, outfield and square for match play and middle practice (and in the event of bad weather, inside space for drill work and activity).
Equipment: Trainers are compulsory, and if you have cricket spikes, please do bring them. Cricket clothing / sports tracksuits should be worn. Please also bring your own cricket equipment. Please make sure all items are named.
Refreshments: Please bring your own snacks and lunch.
Lead coaches: Gavin Franklin – ECB Level 4 coach, ex Warwickshire CCC,
Headmaster of Wellesley House School
Tim Burleigh – ECB Level 3 coach, Sandwich Town CC
Cost: The cost of each workshop is £30. Please make cheques payable to Wellesley House School and return together with the completed form to: Geraldine Baird, Wellesley House, Broadstairs, Kent, CT10 2DG
Email: hmsecretary@wellesleyhouse.net / Tel: 01843 862991
A minibus pick up /drop off service may be available. Please call for further details.
To secure your place, return your completed form, plus accompanying cheque by Monday 18th March 2019.
17 April 2019