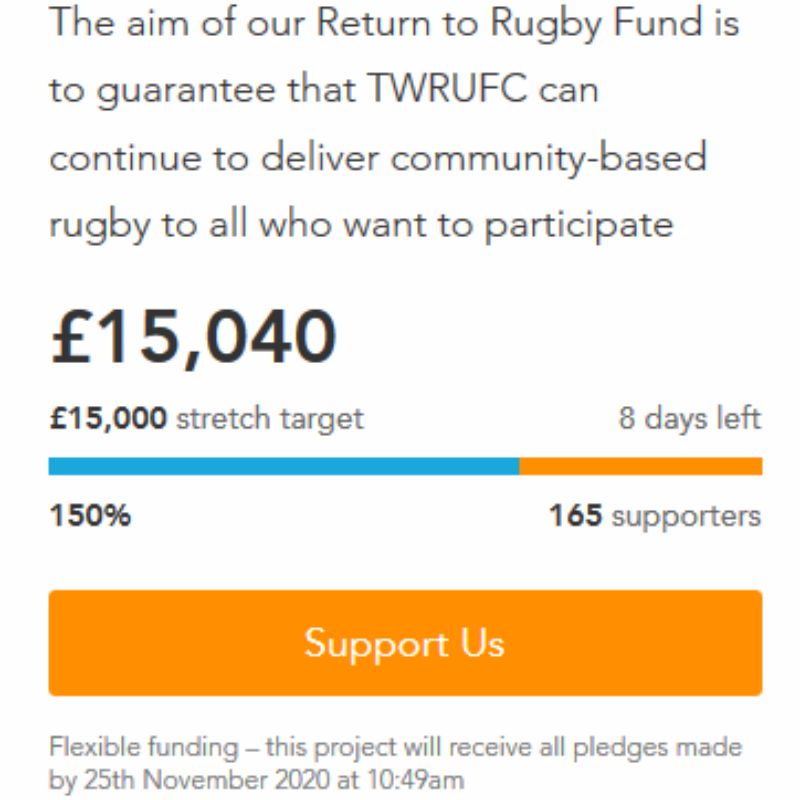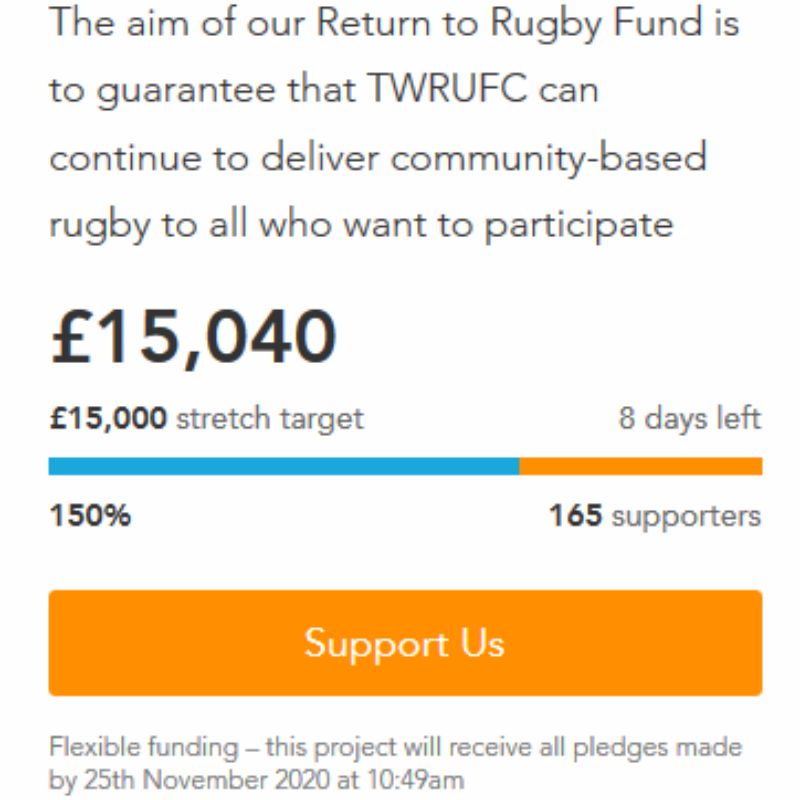 Thank you to everyone who has played a part in the Wanderers, Return to Rugby, Crowdfunder challenge. You have helped us raise £10,000 which has unlocked the £5,000 bonus from Sport England and thus made £15,000 available to carry out the project's aim which was "to ensure that Thanet Wanderers can continue to deliver community-based rugby to all who want to participate".
Big congratulations are due to the Club's Development and Marketing Director Andy Bull who has driven the project to this happy conclusion with creativity and unflagging energy. He has collaborated with Club Chairman Chris Panteli at every step of the six weeks of fundraising particularly during the Wanderers Weekender. The 'Weekender' was a welcome suggestion from John Keohane and its events proved very popular raising more crucial funds. The Club's Safeguarding Officer, Annmarie Carfoot has recently assembled the Christmas Hamper which helped raise the final hundreds to see us over the line. The efforts of these volunteers have been outstanding but, without you all who have helped by participating in many ways and donating so generously, their efforts would have been in vain.
Thank you so much, Wanderers all!
17 November 2020