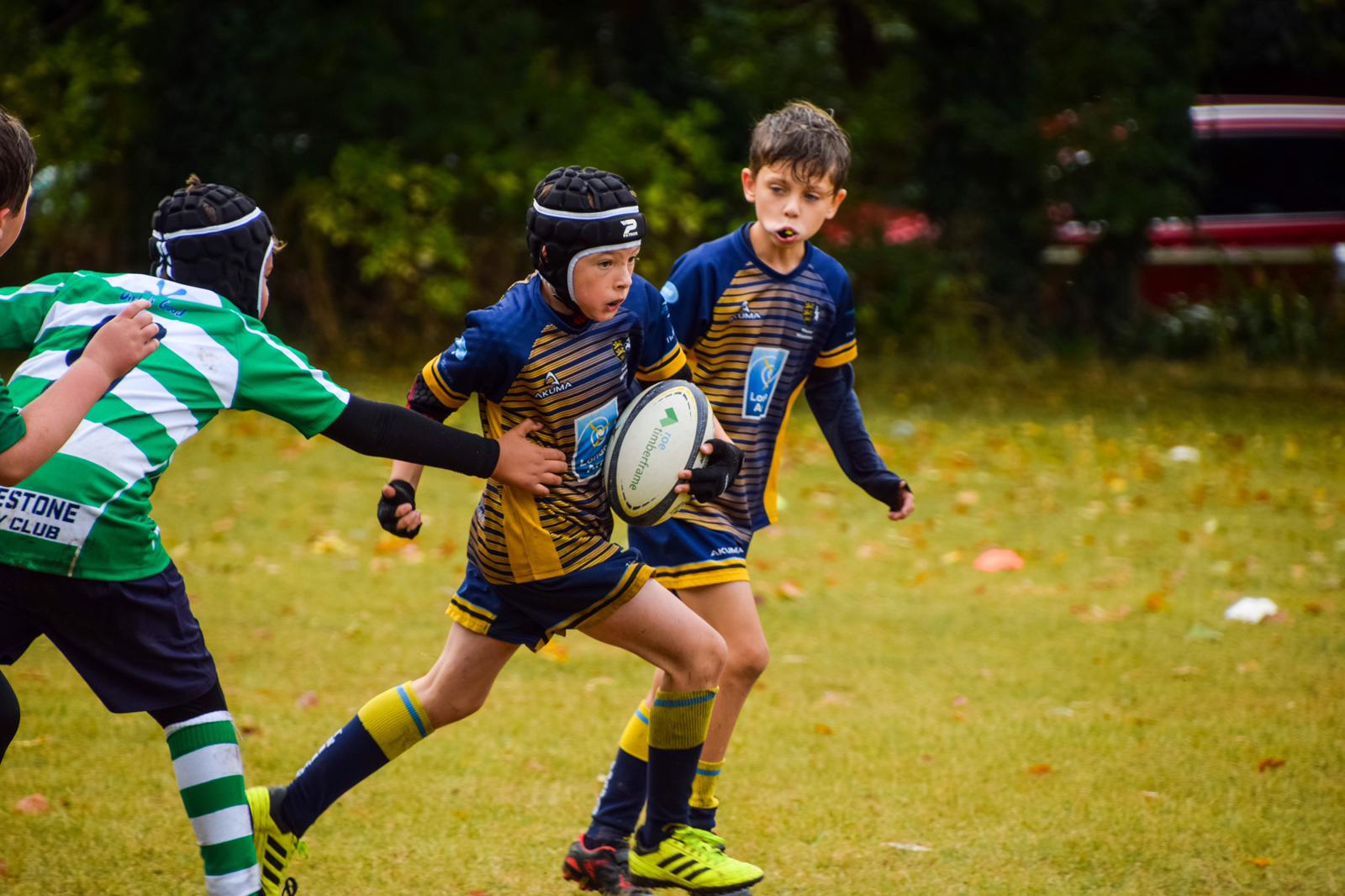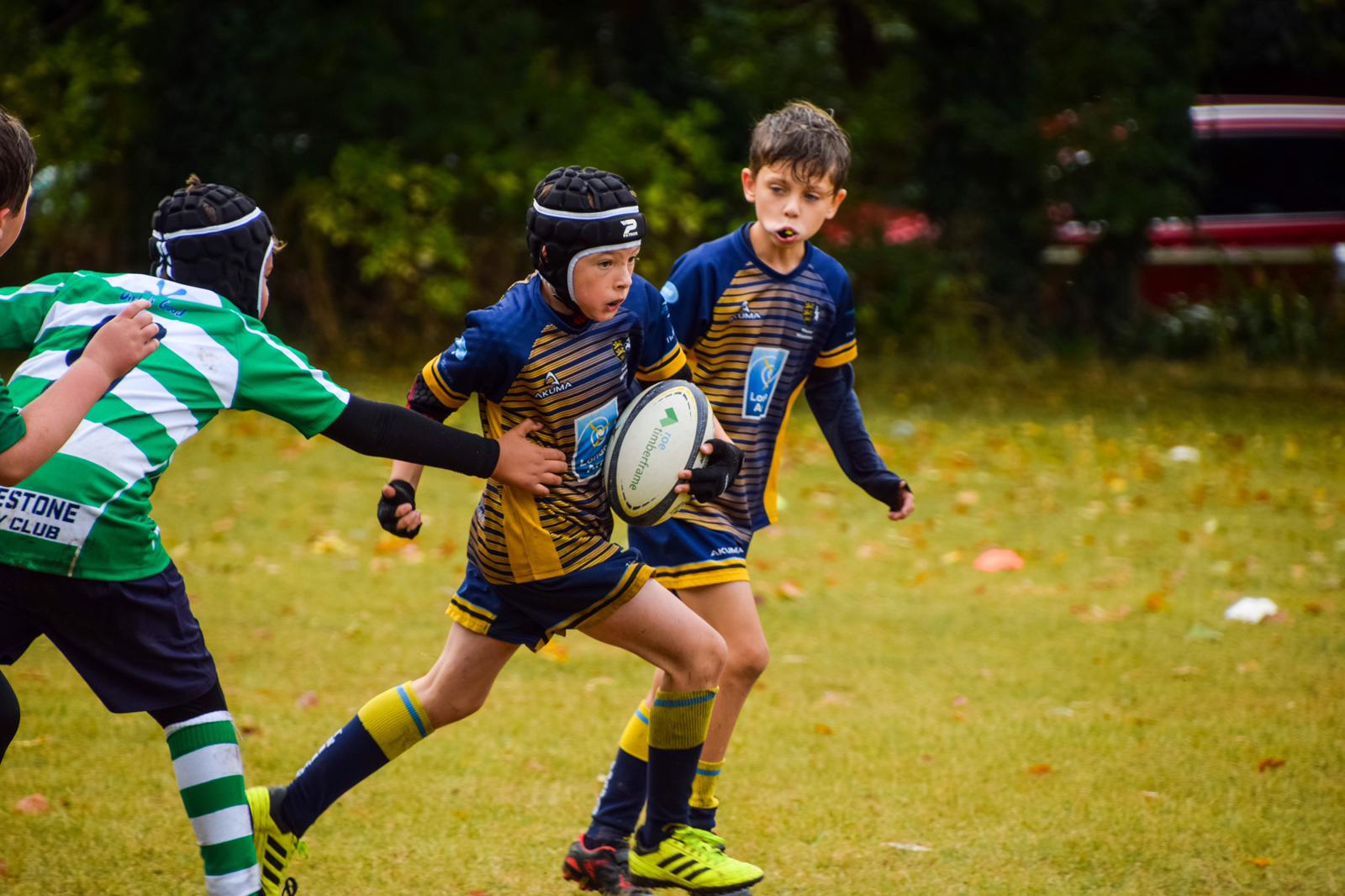 Thanet's U9s team started the year off in style with some impressive wins against a tough Folkestone side. Four matches were played in total, with 3 wins and one draw
Thanet's U9s Gold team won their first game 7 - 6 and drew their second game 6 - 6. George Kight, James Moore and Freddie Jeffrey all made some excellent carries and scored some fantastic tries. Oscar Middleton put in some crunching tackles which stopped Folkestone in their tracks and Max O'Callaghan showed fantastic positional awareness, always being available for the offload.
The U9s Blue team won both of their matches, with their first game being an impressive 13 - 1 victory and their second game ending 6 - 3. All players performed fantastically, with Ethan Gregory and Niall Scott putting in some absolutely solid defensive work alongside clever attacking play by Mason Box and Freddie Rogers. Special mention must go to Oliver Dyer, who was absolutely unstoppable when moving forward with the ball, and Finley Andrassey, who looked like he was running with turbocharged boots on today!
Overall a fantastic performance by all the boys in their first ever contact match. Well done to everyone involved, we're looking forward to the next match in 2 weeks time!
29 September 2019