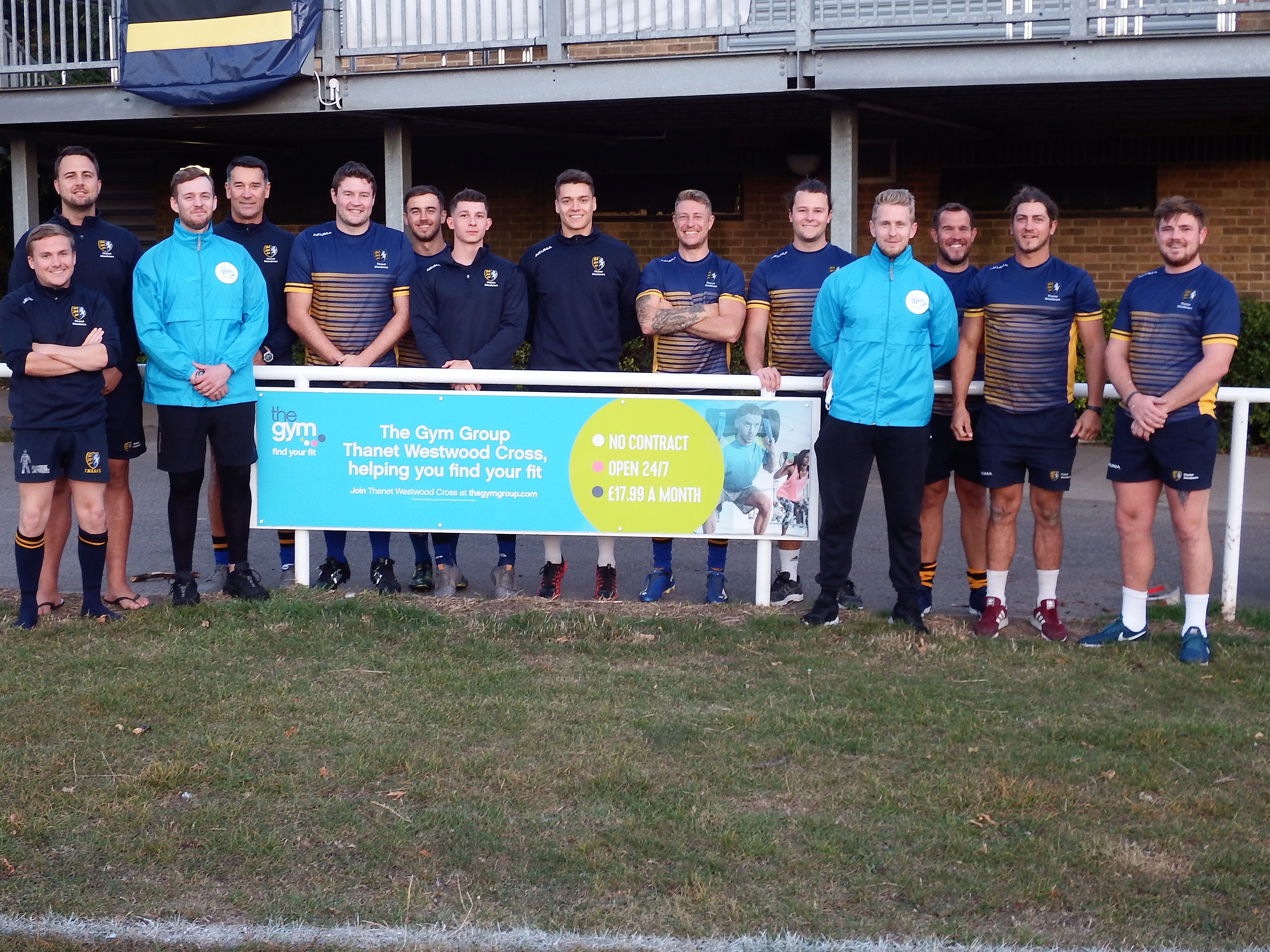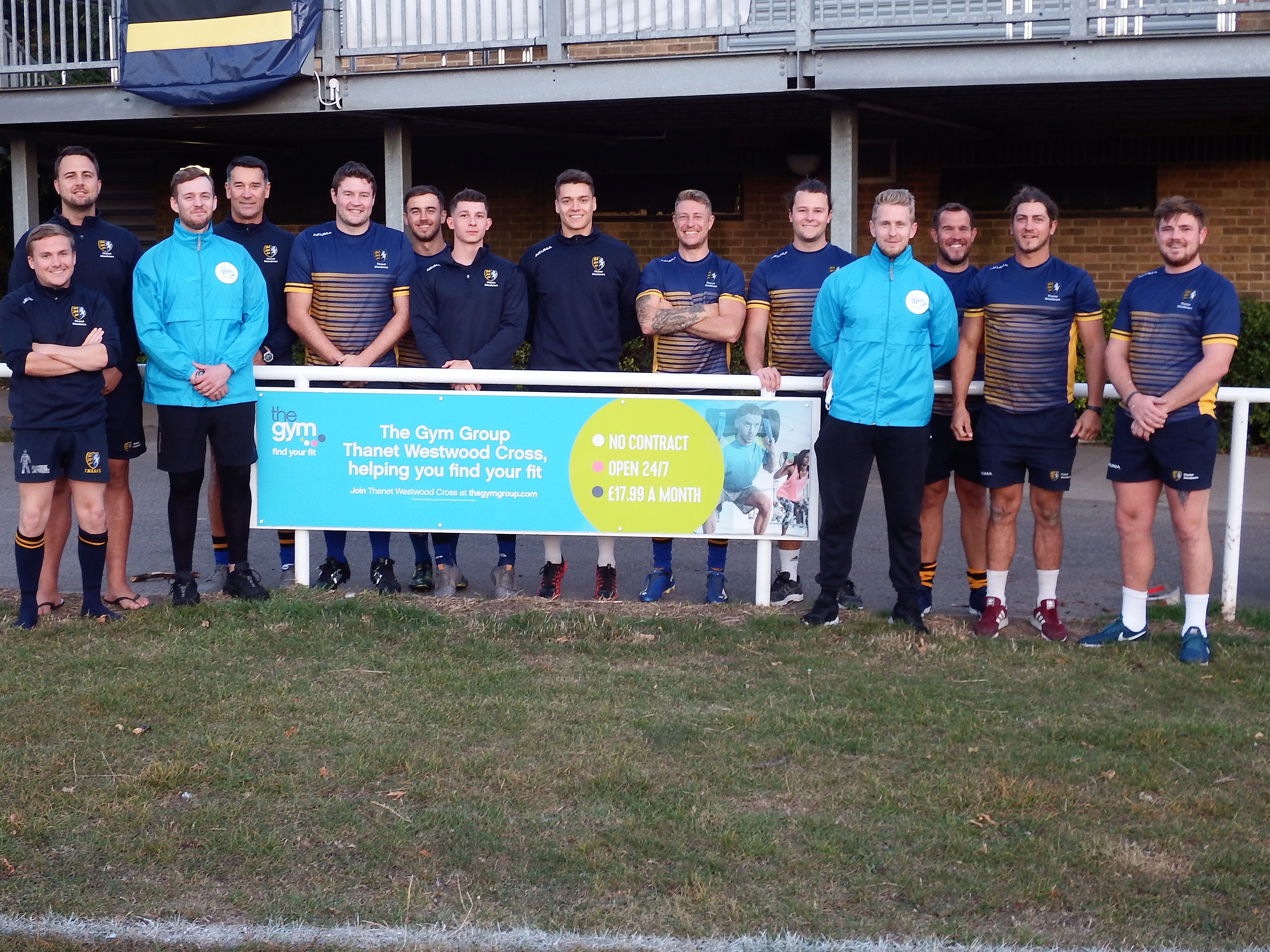 On Thursday 12th September Charlie and Ben from the Gym at Westwood Cross joined with senior players from Thanet Wanderers for a photo shoot with their pitch side advertising board and some of the senior squad prior to Wanderers final pre-season training session.
Personnel from The Gym will also be to the fore at Sundays Community Open Day when they will lead an All Club warm up to get things started and host a rowing machine challenge during the morning when a conditioning expert will also be in attendance.
The Gym have just renewed their sponsorship of Thanet's only rugby union club which sees some of the players have the use of The Gym's ultra modern facilities as part of their training regime.
The Westwood Cross Gym can be contacted via their website https://www.thegymgroup.com/find-a-gym/westwood-cross/ or by phone 0300 303 4800.
14 September 2019