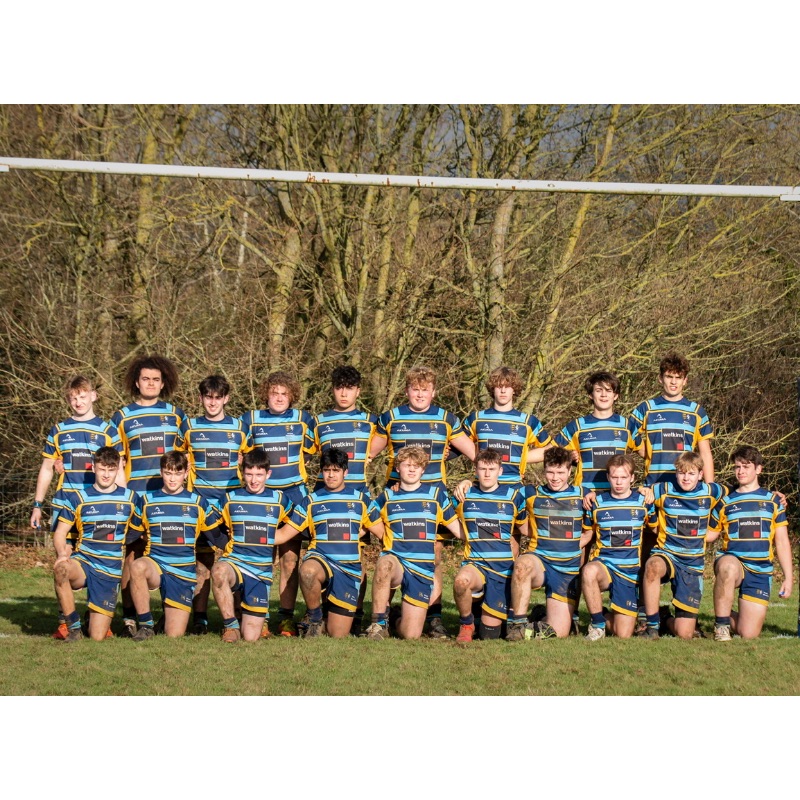 Match Report & Information
Thanet Blue report
The Kent Cup finally arrived this Sunday, from the final we never got to play before Covid struck we have waited a long time for this moment and the Thanet Wanderers Blue Under 16s did not disappoint.
Thanet were up against Aylesford Bulls Under 16s in the first of their group games. A formidable opposition that we had not played for many years and they had been achieving some very good results in that time. Thanet Travelled up to Aylesford and were met with a gloomy cold morning. Fortunately they had some great coaches that made us all feel welcome at the club which lifted the mood.
Thanet had a squad of 19 for this game,Archie Kugawinski making his Kent Cup debut for the club. Thanet so far this season had achieved some good results without really playing to their potential and were looking forward to putting that right in this game against tough opposition.
The game started and it was a cagey affair with Thanet having the line share of the ball, but probably not using it as well as they could and Aylesford kicking and getting Thanet turning.
Thanet looked strong in the scrum with returning from injury Captain Max Anderson, Fred O'Halloran and joining them today was Toby Hunt. They also did well in the line out with their first contested lifts, Finn Hickmott excelling and winning the ball numerous times.
8 minutes into the game and Thanet had applied a lot of pressure to the Aylesford defence and were awarded a penalty that Charlie Panteli Cooley put over the posts to take the lead. Thanet had to deal with some great territory kicking from the opposition with Tom O'Callaghan and Oscar Andrews taking every ball out the sky that came their way.
Thanet pressed hard again with Hugo Evans, Gil Smith and Issac Divine putting in huge hits and ball carries. After further pressure from Sam Stevenson, who at 9 today was a constant pest to the opposition and dictated some of the best play, another penalty was awarded to Thanet which Panteli slotted again but from much further out.
Thanet probed with both centres Henry Carruthers and Alfie Pearce, returning from injury, making some great runs and linking most plays. Before the half was out Thanet showed some excellent defence, with Aylesford advancing the line held firm and pushed the ball wide to leave Stan Ball with a one on one. Stan not only made a great tackle but drove the opposition out and showed defence can be as rewarding to a team sometimes as attack.
Half time and the score was 6-0 to Thanet. Wanderers probably shaded the half but against a tough defence and a little wasteful play only had a narrow lead. The four replacements Thanet had being Ollie Burch, Ollie Jordan Smith, Vinnie Perkins, and Shaheer Khan gave us fresh legs.
The second half started and after both sides went at each other it settled down until five minutes in, and Thanet were penalised. An excellent kick from Aylesford halved the deficit. Thanet had their chance with a kick of their own, only for it to hit the upright, with all looking on in disbelief, it looked so much like it was going over!
Thanet seemed to up their game, all the extra fitness with Sam paying off as into the last 15 minutes of the game, after another awarded penalty it was taken quickly with Perkins running hard at their defensive line. He was stopped but quick play by Stevenson and a brilliant pass wide put Smith in, with some work to do. But with great determination and desire he made the line to score the first try. Panteli converted from wide to add some valuable points.
Thanet pressed hard in the closing 10 minutes and after some great team passing, moved quickly up the field with the ball being fed to Burch who showed great pace to score the second try of the game.
The final score being 18-3 to Thanet. Thanet came up against a tough big strong well organised team today, who will be considered one of the best in Kent and still came away with a great result which they can be proud of. It should be noted that the referee today was excellent, very clear, spoke well to all the lads and was very consistent with his decisions.
Today when considering a man of the match, we went through the team and decided that they all played so well as a collective it should not go to an individual but the team.
Thanet Wanderers Blue Under 16s are next up against Ashford in the Kent cup, whom we have not played since we narrowly beat them in a Kent Cup semi final pre-Covid. They are always tough opposition and will be another great test.
Aylesford Bulls 3 Thanet Wanderers Blue 18.
Thanet Blue:
Max ANDERSON,Fred O'HALLORAN, Shaheer KHAN, Hugo Evans, Vinnie PERKINS, Finn HICKMOTT, Isaac DIVINE, Gil SMITH, Sam STEVENSON, Charlie PANTELI, Stan Ball, Henry CARRUTHERS, Toby HUNT, Oscar ANDREWS, Tom O'Callaghan, Ollie Jordan Smith, Alfie PEARCE, Ollie BURCH, Archie Kujawjnski.