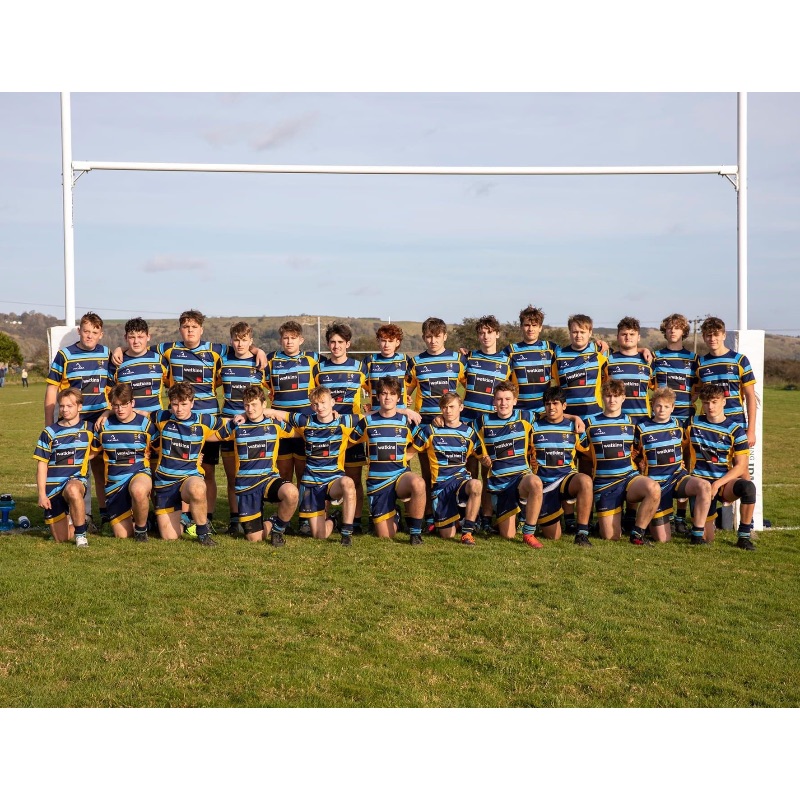 Match Report & Information
Great development fixture for our Under 16s this Sunday.
We travelled to Folkestone to play a mixed team of their Under 16 and 17 players. As ever we looked forward to the game with Folkestone as they have a great set up with excellent welcoming coaches.
Thanet had some challenges before we kicked off as a number of players were unavailable as they had the honour of being called up to play for Kent Saracens, we also had a host of injuries and Covid cases. Having a large squad we were still fortunate enough to be able to take over a squad of mainly newer development players that had a mix of some more experienced players.
The game was was split into two halves of 35 minutes. The first would be against the Under 16, which we would be fielding our mainly newer players and the second half Folkestone were to play a team predominately of their Under 17 and so we would introduce a few more of our experienced players to play along side our newer players.
It was a fairly nice bright November morning. We were playing on one of the pitches across the road from the main club area, this can be a windy and cold place but was really pleasant. We had the far right pitch that was well hidden but once there, the pitch was perfect to play on.
We had quite a few away, but this gave a whole host of opportunities. The biggest being a new captain for the day. We selected Isaac Divine as he is so consistent in his play in and training,and every game Always giving us everything with plenty of heart and desire thrown in, he has never let us down and rose to the challenge today and was superb in the captains role.
The game kicked off and both sides immediately went into action looking eager to impress the decent crowd. Thanet showed some good early possession with Alfie Reeves showing some impressive speed and Strength backed up by John Bray and Alex Baker.
The new front row of Joseph Near, Reece Davies and Dominick Springer were showing good form in the scrums and in open play tackled well. Both sides probed at each other with neither making a claim to dominate the other early on.
Captain Divine, showing excellent powerful tackling ability and winning the ball back on numerous occasions. Lewis Vandervord at full back collected the ball well when needed and started play off for the team.
The first casualty of the day was actually Reeves boot that ripped open and we sent out for the tape while he came off. Finley Hickmott, Tyler Day and Mason Waters all rucked well for the team. The first significant moment for both sides came when after good pressure from positive play from Will Durrant, Harvey Stocker and Oscar Andrews Thanet retained the ball from a ruck and Josh McCulley picked the ball and drove forward for the corner. Great determination and desire shown and McCulley scored his first try for the club right in the corner, TMO confirming the score. Thanet 5-0.
The game kicked off and soon after, another injury, meant we saw Hugo Evans take the field. Ewan Maclean playing on the wing showed some good fleet footing to avoid the on coming defence. After further pressure and a good Break from Andrews and Divine Thanet were unlucky not to score again.
After 20 minutes, Folkestone had a good spell, especially on the left and after good quick passing, a few missed tackles and some rapid wing play, they levelled the score and a great conversion meant they went 7-5 up.
Thanet did put the pressure back on and showed some nice passing across the field. Another good break with Evans, Stocker and Divine freeing Waters who was so close to scoring another debut try. With the half time whistle close, Thanet were awarded a penalty which Hickmott took and with quick thinking caught the Folkestone defence unaware and sprinted in to score and give Thanet the lead.
Half time came and the inexperienced Wanderers side just had the lead being 10-7. A very good performance from our newer lads, assisted by a few of the more experienced ones. Some valuable minutes gained which will only benefit the lads.
The second half kicked off and the bigger Under 17s were introduced by Folkestone. Thanet introduced some players too but also retained, Divine, Hickmott, Bray and Springer with aVandervord, McCulley, Near and Reeves as well.
It was apparent straight way that the opposition wanted to get the lead again and showed a powerful controlled aggressive side to them. Pushing straight through the middle of our defensive line to run in the first try of the half, which was converted to give them a 14-10 lead. Unfortunately Charlie Panteli only got about a minute before he was forced off with injury.
Thanet settled down and had some good possession with Fred O'Halloran, Jack Brewer and Shaheer Khan all having good forward runs. Folkestone pushed hard on the left wing and after a series of missed tackles ran in to score their second of the half and were unfortunate with the ball crashing off the bar for the conversion attempt, 19-10.
This seemed to spur on Thanet and after brilliant work by Zach Ralph, Hickmott and Evans the ball found our number 9, Sam Stevenson he showed real inventiveness to kick the ball on with great precision managing to get it to land in the try zone. A foot chase with Stevenson, the Folkestone Fullback and our Speedy winger Stan Ball, ended with Ball getting the touch to score, 19-15.
Thanet were starting to have a good bit of possession and play and after another great drive from Divine, Brewer and Stevenson, Evan picked up and stepped a couple of defenders but managed to fall over without a tackle taking place but with a roll and a long reach, managed to score and Ralph converted, 19-22.
Thanet tried to expose the Folkestone defence with Kai Clarricoats but he was stopped in his tracks. Great defence then followed from Thanet with Ben Couldridge, Springer and O'Halloran putting in some big hits. With just over a minute to go, Thanet held a three point lead but credit to Folkestone they pushed hard and managed to break free of some tackles to reach the try zone, Couldridge tried his best to stop the grounding but the try was given, 24-22. With no time left, once the kick off took place it was soon over with the final whistle.
The final score being 24-22 to Folkestone. A very good day all round for everyone of our many development players who got a great run out and gained valuable experience. The second half team had to cope with predominately Under 17 lads and that we were missing lots of lads at Kent/Saracens and others missing through Covid and injury, but again showed great quality and huge positives. The result may not have been what we wanted but the performance was and left the coaches very proud of all the squad.
The next two weeks we move onto Canterbury and then Sittingbourne. Both offering different challenges for our squad.