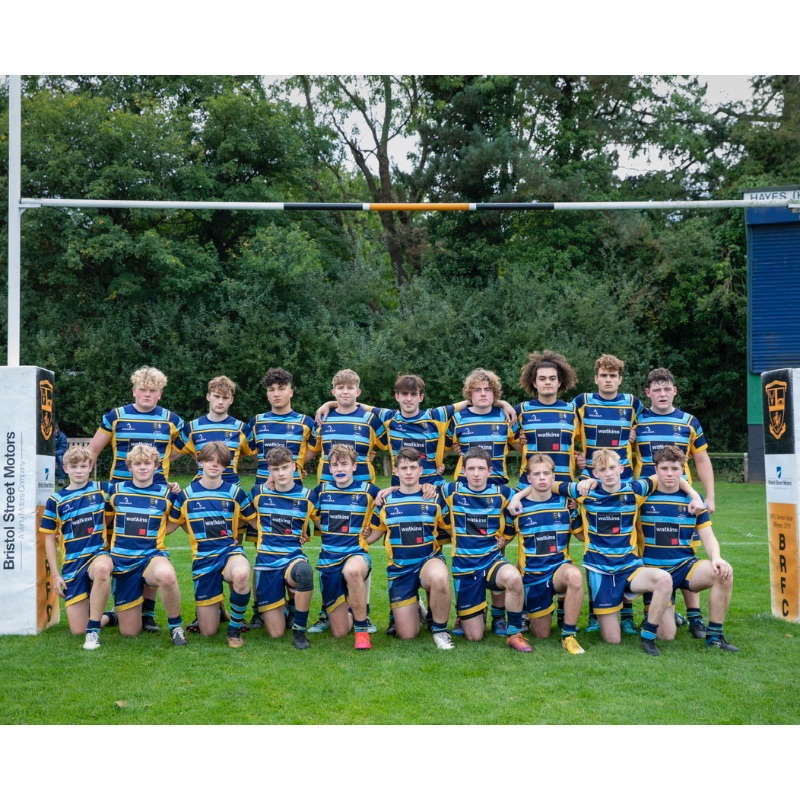 Match Report & Information
Bromley Vs Thanet Wanderers Under 16s
Thanet travelled to the other side of the county to play the always very good Bromley side. Thanet went with a squad of 19 some of which were making their competitive debut for the club.
The game kicked off, and Thanet initially looked like some had been partying too hard as they were a little off the pace. Bromley were out to avenge a previous defeat to Thanet at the end of last season and looked like they meant business.
Our scrum on each occasion looked very strong, the front row of Max Anderson, Fred O'Halloran and Jack Brewer were very good and Thanet did not loose many all game. But the early pressure from Bromley paid off for them as a neat kick over the top created a chase to the ball in the try zone, our Winger Linus Honey just being beaten to the ball, a good conversion and only a few minutes in and Thanet were 7-0 down.
Thanet did try and regain their game plan. Henry Carruthers and Toby Hunt we're tackling hard and making positive runs. Finn Hickmott, Isaac Divine and Gil Smith our back row were fighting for everything.
Thanet did not learn from the first kick and chase as 8 minutes in found themselves another try down. Thanet did react at this point with Hugo Evans driving forward, supported well by Vinnie Perkins and Tom O'Callaghan. This resulted in them being awarded a penalty which Charlie Panteli elected to kick and got Wanderers sone points on the board to reduce the score to 12-3 to Bromley.
We then had an even period where both teams tested each other. Stan Ball having a couple of good runs. Isaac Divine at the centre of the Thanet engine room was working in overdrive as usual.
After pressure from Bromley deep in the Thanet Half, a kick was charged down and Bromley extended their lead assisted by a good conversion.
At last Thanet woke up like a sleeping giant and decided to play and show some dominance. From the restart, Evans picked the ball up and went on a run that took him deep into Bromley's half and his strength tied up many of their players where he still managed to off load to a great supporting player in Sam Stevenson, who ran in to score and Panteli converted.
Half time came along and Thanet were 19-10 down, a position they had not been in for some time. Credit to Bromley who showed greater desire and craft in the first half, aided by an over all sluggish performance from the Wanderers lads. Some well chosen words from Head coach Craig Smith, as well as coaches Sam Divine and Matt Hickmott gave the Thanet boys an understanding of where they had gone wrong and what was expected in the second half.
Thanet made four changes at the break, bringing on Theo Rowe, Ben Couldridge, Owen Read and debutant Archie Kujawinski in the second row.
This was a real game of two halves, Thanet got stronger and showed perhaps why they have been getting some great results, despite the first half performance. Couldridge having his best game yet for Wanderers and Kujawinski showing he has a great future with us.
Around five minutes in and Thanet were pressing for the score, they elected to play quickly with Evans driving forward and this time off loading to Carruthers who crashed over to score. Carruthers then composed himself to convert his own try. There was just two points in it now.
Mid way through the second half, captain Anderson picked up an injury and Brewer came back on. Thanet's pressure game was paying off as Bromley gave away some penalties one of which Carruthers kicked to put Thanet up with the narrowest of leads.
Bromley came back at Thanet and responded well but this spurred Wanderers on and they pushed up field with all playing their part. Brewer collected the ball and pushed for the line, with lots to do and showed that determination we had asked of the boys to get over the line and extend the lead to eight now.
Thanet held firm for some last ditch pressure from Bromley as the clock went into overtime. Thanet finished as they had for the second half pushed high into the Bromley half controlling the game, and as the referee indicated time was up, Rowe kicked for touch.
At the final whistle the result was Bromley 19- Thanet Wanderers Under 16s 27. This was probably not Thanet's finest performance, but I guess it cannot always be Champagne rugby, sometimes you just have to get the business done, and in the end they did. Plenty to work on and improve but lots of positives too.
From the game today,there was some stand out performances from Fred O'Halloran, Sam Stevenson,Henry Carruthers and Issac Divine, but for his positive influence and being a driving force behind the recovery today, Hugo Evans was man of the match.
Next weekend, Thanet's Under 16 will be training at home having had quite a few matches in a row since the start of the season, it will be great to add some new moves, improve on the great things we have been doing but most importantly bring all the squad together again.
Squad: Max Anderson, Fred O'Halloran, Jack Brewer, Hugo Evans, Vinnie Perkins, Finn Hickmott, Isaac Divine, Gil Smith, Sam Stevenson, Charlie Panteli, Stanley Ball, Henry Carruthers, Toby Hunt, Linus Honey, Tom O'Callaghan, Archie Kujawinski, Ben Couldridge,Owen Read, Theo Rowe.