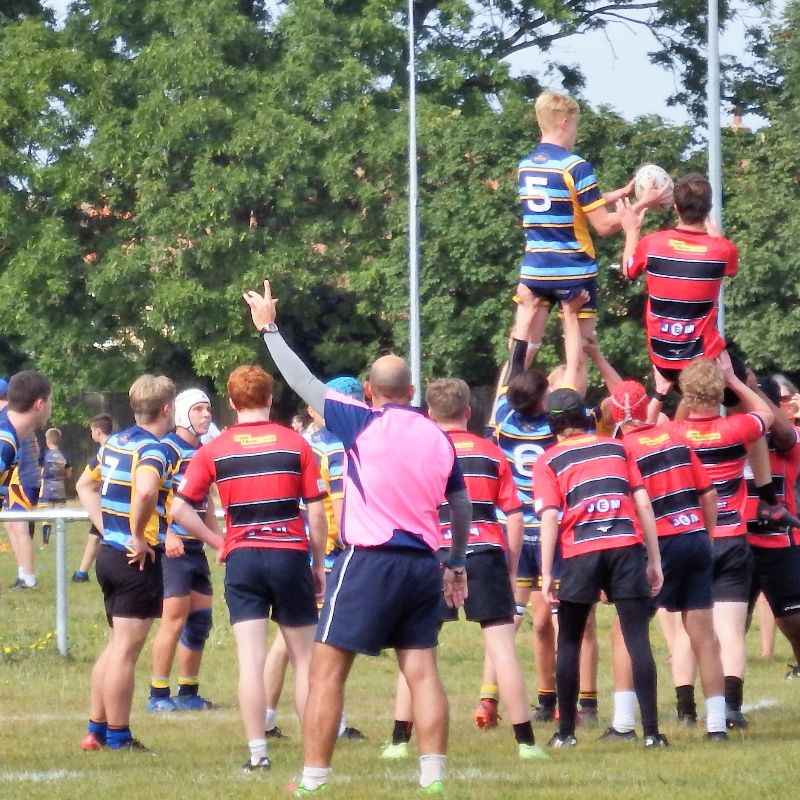 Match Report & Information
Thanet Wanderers' U17s took on their Blackheath counterparts on Sunday in a high-paced, powerful match in which the visitors came away late in the game with a comfortable victory.
Bolstered by a handful of U18s - agreed with the Blackheath coaches - Thanet Wanderers started well and soon scored their first try by Andrew Dolan. The conversion was missed. 5-0.
But Blackheath took no time at all in replying with two tries from their pacy outside backline and took the lead at 12-5.
Thanet rallied with two well taken and powerful tries from back row Noah Dann and another from Dolan with Wanderers taking a 17-12 lead. But Blackheath took advantage of some slack defending in the Thanet midfield with their fly half scampering through and scoring under the post.
In a scuffle that ensued, Thanet captain Flynn Shingles was shown a yellow by referee Ian Lodge for his part in starting the unnecessary melee. The try was converted and Blackheath led at the break 19-17.
Half time saw Wanderers unload the 7 players on their bench, most of which were playing their first competitive rugby match. All of those players played well especially Karl Searles, Tom Welsh, Josh Lidstone, Milo and Rhys Law and show promise for future matches.
Inexperience certainly showed and Blackheath found it easier to get the ball into the wide channels and scored three converted tries for a deserved 40-17 victory despite playing most of the second half with only 14 players after 2 yellow cards.
The game finished a couple of minutes after a knee injury to replacement winger, Jamie Watkins but thankfully it looks like it was only soft tissue damage and Jamie expects to be available in the next week or two.
The U17s and U18s are joining up next week for the journey to Maidstone to take on their Colts and with more experience and the return of a bunch of players are hoping for a better result.
Team:
Forwards: Evans, Lintern, Harrison, Goodwin, Shingles, Wallace, Dann, Molyneux
Backs: Morgan, Payne; Dawson, Dolan, Mahoney, Law; Yasir
Subs: Bridle, Welsh, Lidstone, Searles, Milo, Jury, Watkins, Harvey