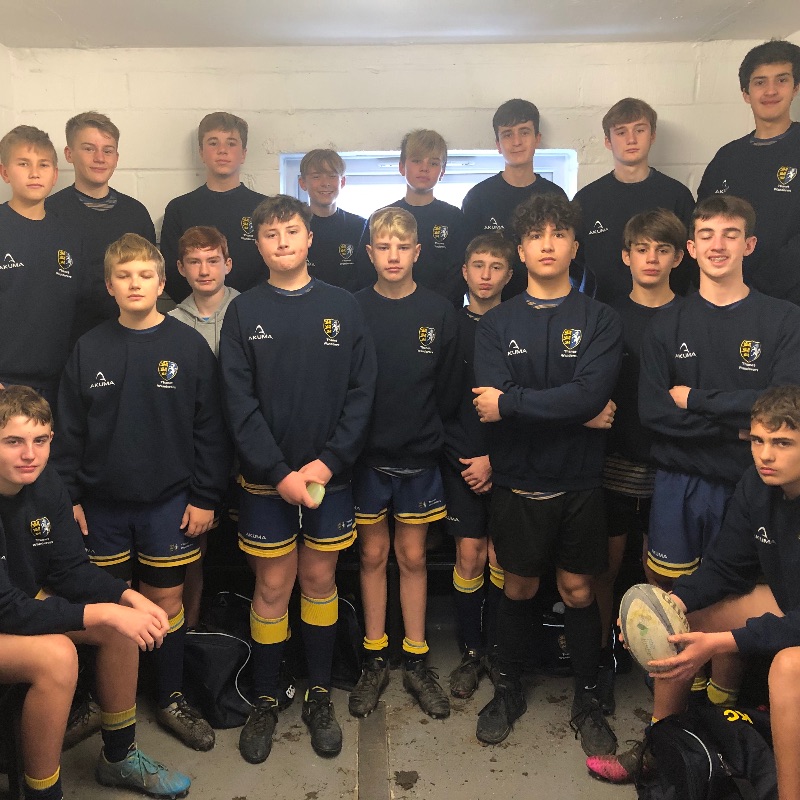 Match Report & Information
Sunday 24th November 2019
Gravesend RFC Vs Thanet Wanderers U/14s.
Wanderers went on their travels again, this time stopping off at Gravesend. We had 11 out at the Kent/Saracens DPP and 3 others not available, giving us a match day squad of 18.
Within the team there was going to be many players in different positions to usual due to so many Away, but this provided new opportunities for the lads that we were hoping they would embrace.
Right from the start Thanet were on the front foot. With Linus Honey, Oscar Bradley and Ollie Burch showing they had pace to burn and Gravesend struggled to contain them. Owen Read was tested at full back and came out with full marks, picking the ball out of the sky or off the deck on lots of occasions.
Hugo Evans worked tirelessly making tackles and great territory gains for the team. Not long into the game possession was won back. We had good passing through Fred O'Halloran, Myles Wise and out to Honey who showed tremendous speed to run in the first try, this was expertly converted by Charlie Panteli who started as he meant to go on with a great kicking day.
Wanderers were dominating the game, Vinnie Perkins showing exceptional tenacity to make gains and to win the ball back. Our front row of Dominick Springer, O'Halloran and Henry Mason hooking were doing a great job. On the 9th minute Our scrum half Harvey Stocker showed some quick thinking to spread the ball out to Kai Clarricoats and then onto Sam Lawless who passed onto Burch who ran clear to score, Panteli converting again.
Soon after, great play by Evans, Burch and Honey released Bradley to score and with Panteli conversion we were 21-0 up.
We continued to pressure their defence and showed brilliant desire to stop them getting through. Right on the half after constant pressure from our team Burch was rewarded with his second try and Panteli duly converted, 28-0 at the break.
We spoke to the lads, hugely pleased with our defence as a team. Good scoring but probably too many little mistakes and not enough listening to the referee to minimise penalties.
Match Details