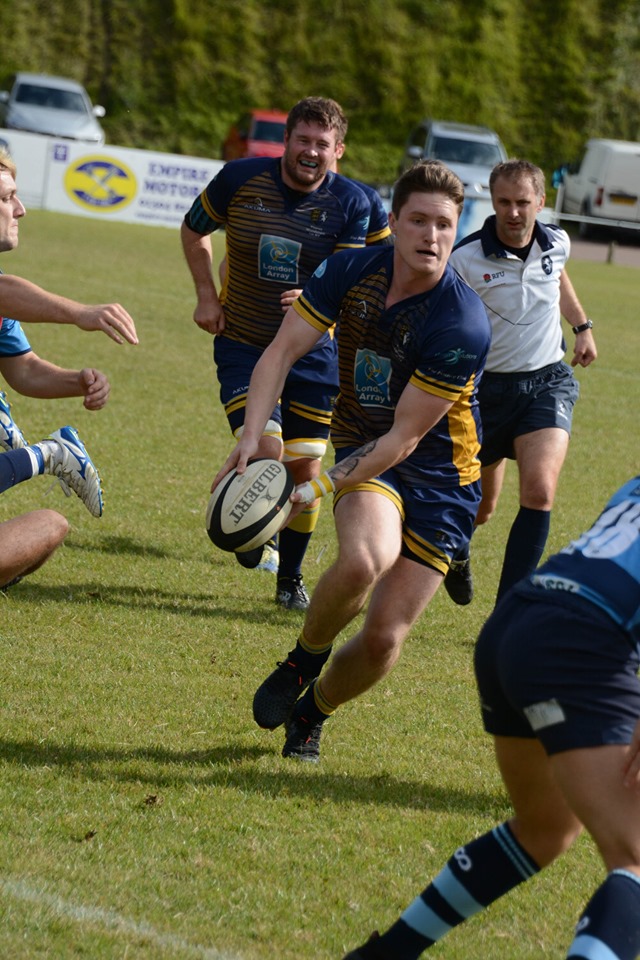 Match Report & Information
The afternoon began with two periods of attacking practice for each side which gave coaches the opportunity to run through some set moves without revealing their full hand for the season ahead.
At Dover's request scrums were uncontested during the match which was planned to consist of two thirty minute periods with rolling subs.
There was a debut in the first XV for young Gully Goodall in the front row before he heads off to university. Sam Taylor who usually plays in the back row found himself playing on the wing and acquitted himself well. Stuart Harrison was due to make his long awaited return in the 10 shirt but has broken his foot playing in a five a side football game giving Dan Hill the opportunity to play at outside half.
Thanet's early handling was inevitably rusty with the ball frequently going to ground. Lewis Stone at scrum half received a knock and had to retire temporarily with Danny Clement leaving the loose-head prop berth to take over. A Dover interception try opened the scoring after a quarter of an hour to give them a lead 7-0. Hill's chip through beat everyone by rebounding off the post before falling kindly for a Dover defender. Charlie Knight played at centre and showed he has not lost his scoring instinct as he outpaced the home defence to touch down. Sam Rolfe made an excellent conversion to level the scores at 7-7. Just before the break Dover scored a second try following an error in Thanets defence and had a 14-7 lead at the interval.
The hosts quickly extended this in the second half with an unconverted try following a favourable bounce to lead 19-7. Some smart handling across the pitch to Knight whose deft back of the hand pass to Jackson Perry saw the winger touch down to finish off a quality try. The half back pair of Hill with a twisted knee and then Stone had to withdraw further disrupting Thanet. There appears to be no serious injury and both players are confident of being available next Saturday. Mr Versatility Clement again stepped into the breach. The game was meandering to a close with around ten minutes remaining with coaches' fingers undoubtedly crossed for no more injuries when Dover's scrum half suffered a double break to the ankle. Thanets Physio Monique Boorman was quick to recognise the extent of the injury and was able to provide effective treatment to the player she described as 'the bravest patient she has treated' before he went to hospital. Good wishes to him for a speedy recovery. The referee had abandoned the match with around ten minutes remaining with the score at 19-12.
Some of Wanderers ambition was not matched today by the precision of their passing or catching but there was clearly much more to come and the defence and fitness overall looked on track. The League 2 SE season gets underway next Saturday when Charlton Park are the visitors to St Peters for a 3PM kick off. Last seasons matches against these old rivals were desperately close with Park taking the victory by one point in both games.
SQUAD: Clement, Wakefield (C. ), Webster, Orton, Gaddes, Finneran, Scott, Letts, Stone, Hill, Perry, Plumridge, Knight, Taylor, Rolfe. Goodall, Lemon, Mcgee
Picture by TOM KEMP