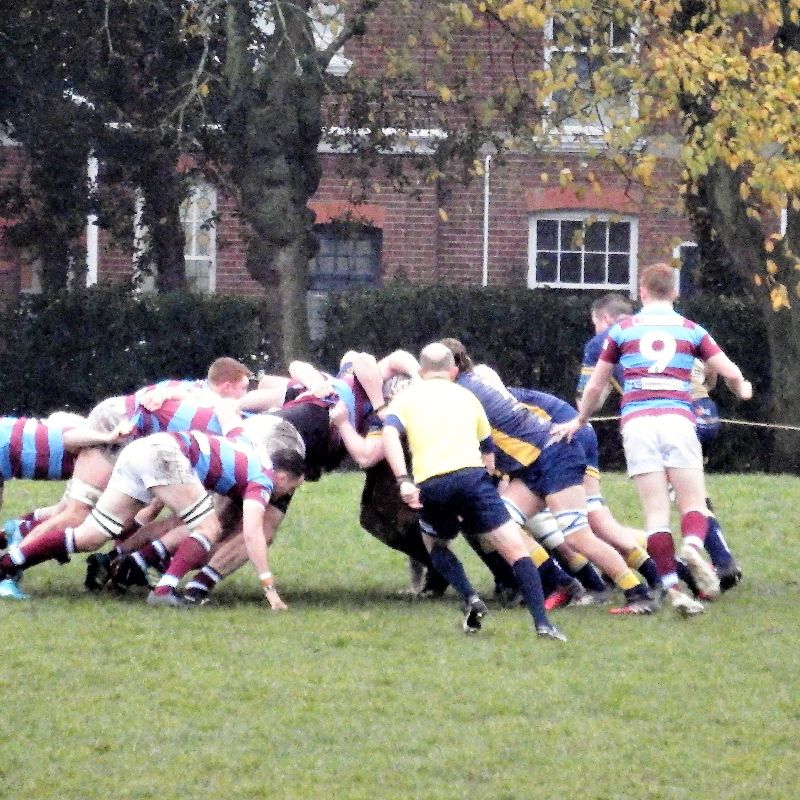 Match Report & Information
Wanderers are humbled at Hove
Thanet can find no reply to an eight try blitz from a good Hove side who are currently in third place in the league, following a painful relegation last season.
The journey to Hove is the longest trip Wanderers will take this season and the sunshine of a Thanet morning soon gave way to a dismal wet afternoon as the players took the field.
The home side opened the scoring after seven minutes with a neatly worked try that was unconverted. Thanet struggled for continuity with players in unfamiliar positions but centre Cam Pond wisely made good use of his boot to clear and then sent a well judged cross kick that almost put James Robinson clear on the wing. Talented young back row forward Lucas Deveson was making his debut today, at full back. He chose well when faced by a three on one to stop what looked a certain score. There were two Charlie Knights on the pitch today, one at scrum half for Hove and Thanet's outside centre who now made good distance kicking a penalty to touch. Wanderers Captain Neil Wakefield was a late withdrawal for this game and his accuracy in throwing to the line out was sorely missed. Thanet's defence had withstood all that Hove could throw at them before a catch and drive brought the home side's second try closely followed by a third both of which were well converted. Andy Letts broke well from a scrum and a penalty put them in a good field position but the resultant line-out was lost. Good defence from scrum half Lewis Stone was undermined by a mix up in defence that opened the door for Hove to end the first half with a converted try to lead 26-0 and gain a try bonus point.
Two tries to Hove in the opening eight minutes of the second half were unconverted as the rain intensified and the handling and tackling errors multiplied for both sides. The home side's line never looked in too much danger but Wanderers conceded two more tries at the other end, both of which were converted to hand a 50-0 trouncing to Thanet.
The result leaves Wanderers just outside the relegation zone in tenth place. Hove impressed Wanderers Head Coach Mike Pond as a nicely balanced side that is well equipped to compete at the top of this league where they remain in third place. Thanks to the Hove club officers on behalf of their counterparts and supporters from Thanet who received such a warm welcome at the club after their trip to the Sussex coast. We look forward to welcoming you in March at St Peters.
SQUAD: Clement, Riddell-Broomfield, Tolley, Wright, Orton, Taylor, Scott, Letts, Stone, Macaulay, Robinson, Pond, Knight, Finneran, Deveson. Subs: Hood Case, Lemon.
Wanderers first XV do not have a match next Saturday and are next in action on 7th December at home to Old Alleynians who are currently one place above Wanderers in the league. Kick off will be at 2PM and will be preceded by a Christmas lunch as this is the last home fixture before the holiday. The 2s have a rearranged fixture at home against Vigo on Saturday (Kick Off 2.30). The Vets have a Cup Fixture on Sunday 1st December at home to Canterbury, kick off 2pm.